"New to the Neighborhood" is a recurring series in which we profile New Yorkers who have recently relocated to a new (to them) part of the city to get the scoop on their new neighborhood's hidden gems. First up is Matt Cohen, a partner at City Light Capital – a venture capital firm making impact investments in Safety, Education and Energy and the Environment. He's also the CEO and founder of InvestForward, a start-up co-investment platform.
Matt Cohen grew up in Connecticut before moving to New York City, where he lived in Greenwich Village before decamping to a mysterious part of Manhattan that the locals have taken to calling Nomad. Spanning Lexington Avenue to Sixth Avenue and from 25th Street to 30th Street, this chunk of Manhattan (previously known as Murray Hill/Kips Bay) has been rebranded as Nomad. He's lived in the neighborhood for four months, deciding to relocate after hitting a trifecta of sorts — a great new space to live, a location making it easy to walk to work in Midtown, and that makes it easy to drive to his home on the North Fork of Long Island, where he splits his time.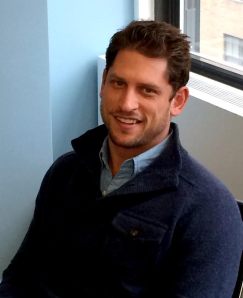 If you ask Cohen the best thing about his new neighborhood, his answer is simple: location, location, location. "[It's] close to everything.  Very easy to get anywhere [in the city]," he says. That's not all it has to offer, though. The neighborhood is rapidly transforming. "Dover Street Market moved in," Cohen says, and hotspots Ace Hotel and NoMad Hotel are both on 29th Street, with SLS Park Avenue opening soon.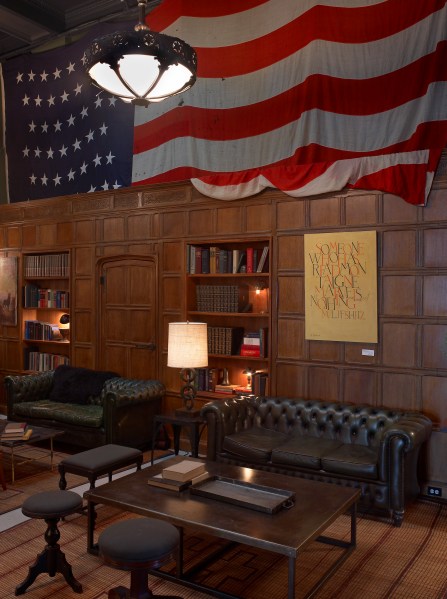 If you're in Nomad and hungry, there are plenty of bars and restaurants that run from the trendy to the classic. Resto, Cohen says, is a "great low-key restaurant attached to Cannibal, [a great spot] for funky meat dishes and craft beer. The Crooked Knife is a cool space with great food," and if you'd like a slightly more traditional New York experience you can hit up old school brunch favorites like Penelope and Sarabeth's. "[There are] exciting things going on in the neighborhood."
The neighborhood has been branded with a funky new name, but it might be hard for some people to see it as anything other than the preferred neighborhood for aspiring hedge funders and fashion PR mavens. But that's a mistake, says Cohen. In order to get to the heart of NoMad, "look west. It's way more than just the frat bars on Third Avenue." The residents are more diverse than the neighborhood is typically given credit for, as well. Cohen's neighbors span "all types — from college kids at Baruch to kids right out of school in Murray Hill proper, to a slightly older more professional crowd west of Lexington."
Next time you find yourself in Manhattan with a yen for adventure and nothing to do, consider becoming a NoMad for a day.