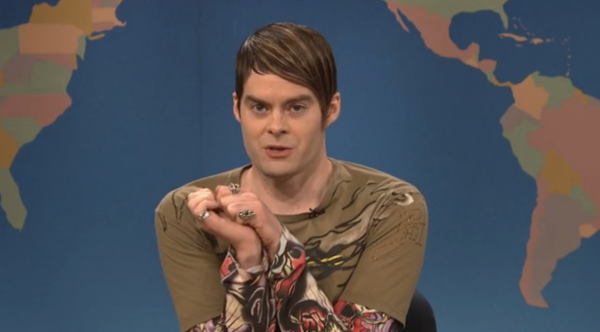 The hottest spot in New York City is…night court! [insert "SNL's" Stefon voice here].
A staggering number of tourists are adding night court to their bucket list, sometimes before the Empire State Building and Times Square, according to the Associated Press.
This "attraction" has grown so popular that clerk Robert Smith has found himself playing tour guide to multiple school groups, some who have traveled as far away as Denmark. "I try to make it informative," the veteran told The New York Post.
"It's very interesting to hear real cases," Jenny Baumann, a 26-year-old from Munich, told The Post. Ms. Baumann watched in wonder in the bustling court room, where each case takes short minutes and is filled with chattering defendants and lawyers, clerks shuffling stacks of paperwork, incomprehensible jargon and we assume, disgruntled judges who deal with countless arraignments nightly.
Established in 1907, the court handles approximately 70 to 90 cases during the 5 p.m. to 1 a.m. night session and proves as one of busiest courts in Manhattan. Tourists follow a long line of night court spectators, including the likes of John D. Rockefeller and then-Duke of Manchester, and the court has even been included in tour books like Lonely Planet. 
But not everybody finds the gawkers amusing.
"From the judge's perspective and all of the attorneys' who work so hard, there's nothing amusing about it," said acting State Supreme Court Justice Melissa Jackson, who was the Criminal Court's supervising judge from 2008 through 2012. "And the stakes are very high."
It's been over twenty years since NBC's Night Court went off the air. So we're going to blame this trend on its cousin, Law & Order. Or Stefon…we're definitely blaming Stefon.