We've often wondered just how the myriad reality shows filling our Apple TV get staffed. As the genre has exploded, networks have somehow continued to find more and more outrageous fame-seekers to entertain worldwide audiences. You have to ask yourself, probably while watching yet another Real Housewife flip a table in a tornado of Botox and hair extensions: "Where the hell do they find these people?"
The answer, at least in casting director Melissa Stanforth's case, is through social media. We caught on to the 26-year-old's casting tactics when she left a message on a friend's Instagram photo.
"Hi there!" her comment read. "I came across your pic and wanted to reach out. I'm a casting producer for a major cable network and currently I'm searching for attractive single women who are attending multiple weddings this year. I would love to chat with you. If interested please contact me at your earliest convenience!"
Ms. Stanforth had found the photo in question by searching Instagram's hashtags for #alwaysabridesmaidneverabride and finding, in her words, "like, 600 photos." She looks at Instagram members' followings and how much their followers engage with them.
"Reality television thrives on ratings," she told us. "Ratings come from people tuning in. If you have an active, engaged audience on social media and you have a crazy following, a network is more likely to be interested in you because that opens the door for branding and licensing deals … It shows me all she has to do is put out a tweet: 'Tune into Bravo TV to check me out.'"
Ms. Stanforth actually got into casting because she had such a following herself. When she was in college, interning with Atlanta-area radio stations and magazines, MySpace was the dominant social network. Ms. Stanforth had amassed plenty of "friends," and her profile showed photos of her with bold-faced names she'd met through work.
"I had a fun, lively page," she said. "I was a little spitfire. People knew who I was. I was taking pictures of celebrities all the time."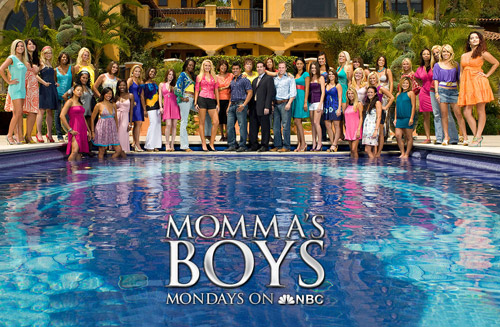 Soon, a casting director from NBC called and offered her a spot on a forthcoming show, Ryan Seacrest's Momma's Boys. Having already cemented her place behind the scenes in radio and magazines, Ms. Stanforth demurred. But she offered to send the casting director five names of potential cast members every day for a week. Eight of her connections were picked for the final show, and one of them ended up winning.
From then on, Ms. Stanforth was hooked. She worked on a few more shows before graduation, and after she finished school, she was fielding job offers from New York and L.A.
Now, she's worked with ABC, NBC, Fox, CMT, VH1 and Bravo, where she says she really found her niche. Her fluency in social media gives her a major edge over other casting directors — most of whom, she says, are at least 10 years her senior.
"They get out the Yellow Pages, make phone calls, and start Googling people," she said of casting directors who don't understand social media. "They get magazines and start looking through them. It's like, what? That magazine's online. You can search the entire thing."
She's currently casting a show about women who are attending four or more weddings over a single summer. And whenever it comes to weddings, "hashtagging is huge," she told Betabeat. She's also taking advantage of Facebook's advanced grid search, entering terms like "single females in Orange County."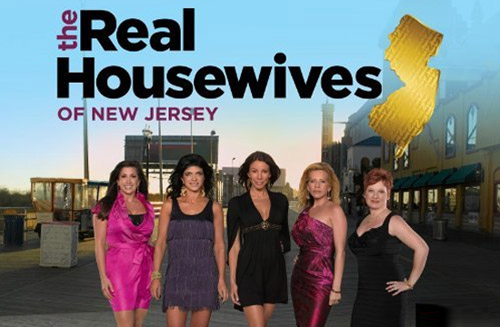 When she's casting shows like Real Housewives, Ms. Stanforth really has to do her homework. In addition to combing Instagram photos with hashtags like #luxuriouslifestyle (#eyeroll), she'll check out the hashtags and Instagram accounts of luxury hotels and galas to see who's featured most prominently.
After offering the chance to be in one of her shows to the strangers she finds on social media, the response is usually, "Is this for real?" or "Why would a major cable network be hitting me up this way?" she told us. Some are thrilled at the opportunities; others insist they hate reality television.
But when you think about it, reality TV and social media are a match made in heaven. In the Venn diagram for reality TV wannabes and hashtag addicts, the overlap has to be enormous. And Ms. Stanforth, 26, has a big advantage over older casting directors because she's a digital native.
"People don't do reality television for their health," Ms. Stanforth said. "Let's be real. Some people do it because they're bored. Some people want to promote themselves; it's a free commercial for yourself for an hour."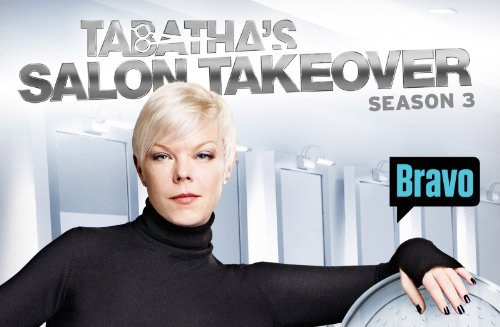 Maintaining an active social media presence can also be important after a fledgling reality star has already been cast, she said.
"If you don't want the backlash of people hating you and getting horrible Google Alerts, then be smart about it," she said. "Have an active, engaged audience who likes you. Even if you get some crazy haters on television, they [your followers] are still gonna like you. Do your damage control before you go on television."
Ms. Stanforth encourages reality TV addicts to use hashtags like #castingcall and #realitytv to get casting directors' attention — but she advises them to proceed with caution.
"The bottom line is you are opening up your life to the public," she said. "I'm not going to hold your hand throughout the process. This is reality television. You're either in, or you're not in. But for whatever reason, people love it."