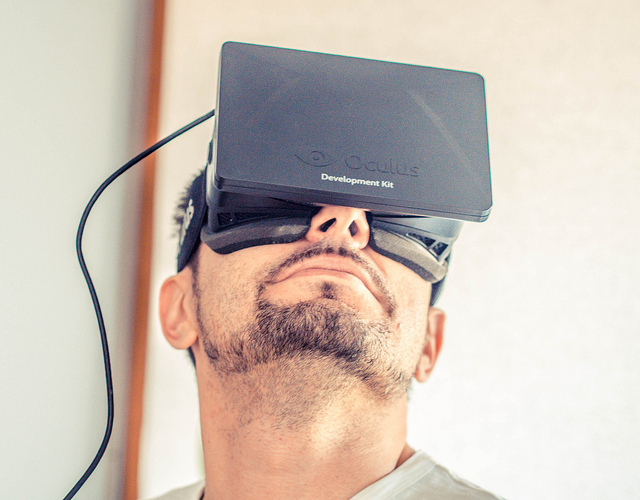 Virtual reality developer Oculus Rift has been acquired by Facebook, and the company's original backers from Kickstarter are asking, "where's my share?"
The once supportive community of backers has lit up with frustration and cries of betrayal. Many of these backers are voicing the same complaint: that they won't see a refund or a return on their investment.
As Gawker's Joel Johnson put it:
Though it turns out that $300 would really turn into about $20,000 after taking VC rounds into account, the complaint holds its merit. The way the law stands now, the only individuals who can get that kind of return on investment are accredited investors with tons of personal wealth.
Individuals using sites like Kickstarter send off their contributions and see nothing in return except for the little rewards listed on the project.
But that's always seemed like the point. Kickstarter projects are generally based on an emotional appeal: pitch in to fund a great project that could never make it on its own. Help someone's dream come true. Only you can make it possible!
The trouble is, Kickstarter has evolved beyond the indie artists and quirky small businesses it was meant to support. Major corporations and reputable artists are starting to crowdfund projects, instead of turning to investors they might have to be accountable to. The Oculus Rift acquisition highlights the gap between a crowdfunding community's emotional stake in a brand, and that brand's own plans for the future.
Though there's potential legislation in the works to help small funders share in the spoils of crowdfunded projects, the Oculus community is left grasping to find their place in the scheme of things:

In the meantime, the community that helped launch Oculus is left with the sudden realization that for all its investment, both financial and emotional, they have absolutely no say in the future of the company.
Crowdfunding has always carefully walked the line between a charitable gift and a businesses investment. But more and more, projects are starting to look like the latter, leaving backers to wonder why they should keep giving.
If Kickstarter loses the spirit of philanthropy that inspires people to contribute, what will it offer to potential backers, besides a free copy of an ebook or a "special thanks" in the credits?