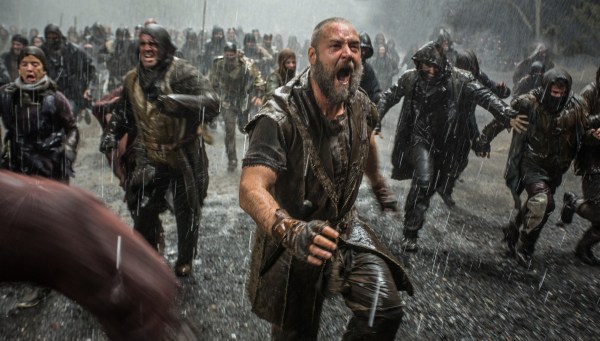 MUPPETS MOST WANTED
Director: James Bobin
March 21
Don't roll your eyes. Muppets Most Wanted is part of a sturdy cinematic tradition whose lineage dates back to 1979's The Muppet Movie and includes The Muppets Take Manhattan, the excellent Frank Oz picture. This film, directed by James Bobin and a sequel to 2011's The Muppets, is sure to appeal to all ages. The cast—aside from the usual suspects like Miss Piggy, Gonzo, Fozzie Bear and their ilk—is stellar, including Tina Fey, Stanley Tucci, Ricky Gervais and Salma Hayek.
NOAH
Director: Darren Aronofsky
March 28
The biblical story, a grim one, is too often reduced to children's book pabulum, but in the hands of director Darren Aronofsky, it's bound to be interesting. And any movie that gives Russell Crowe (as Noah) an excuse to act as badass as he did in Gladiator is O.K. by us.
UNDER THE SKIN
Director: Jonathan Glazer
April 4
Scarlett Johansson was widely praised for her role as Samantha, a computer operating system, in Spike Jonze's Her. Ms. Johansson continues her descent into cinematic weirdness with Under the Skin, a slow, eerie sci-fi thriller directed by Jonathan Glazer. She plays an alien who wanders around Scotland doing perverse and erotic things with unsuspecting humans.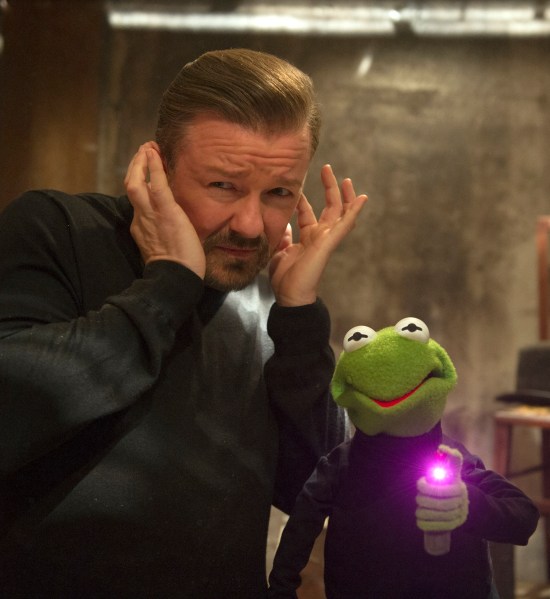 ONLY LOVERS LEFT ALIVE
Director: Jim Jarmusch
April 11
It was only a matter of time before Jim Jarmusch made a vampire movie. Vampires are the ultimate loners, and loners are Mr. Jarmusch's stock in trade. Only Lovers Left Alive tells the story of two vampire paramours, Adam (Tom Hiddleston) and Eve (Tilda Swinton), who wander around Detroit and then Tangier, finding both blood and trouble.
FADING GIGOLO
Director: John Turturro
April 18
Written and directed by (and costarring) John Turturro, Fading Gigolo is about an older-than-usual male prostitute named Fioravante (Mr. Turturro) who goes into the trade to make some quick money. Woody Allen, who rarely acts these days, let alone in a movie he hasn't directed, plays his pimp, Murray. Rounding out the cast are Sofía Vergara, Sharon Stone and Liev Schreiber.
THE QUIET ONES
Director: John Pogue
April 25
Jared Harris has been doing some morbid things on the screen of late. First, his character Lane Pryce hung himself in Mad Men. In the supernatural thriller The Quiet Ones, directed by John Pogue and inspired by actual events, Mr. Harris plays a university physics professor called Professor Coupland who gets a group of students together to create a poltergeist. As it happens, he also stars in a Poltergeist remake that hits theaters next year.
PALO ALTO
Director: Gia Coppola
May 9
It's the debut feature from Gia Coppola, the granddaughter of Francis Ford and niece of Sofia. Palo Alto is an adaptation of James Franco's 2010 short story collection of the same name. The movie weaves together several stories from Mr. Franco's book, zeroing in on the vicissitudes of teenage life in middle-class, suburban California. The movie stars Emma Roberts (Julia's niece), Mr. Franco, Val Kilmer and Chris Messina.
GODZILLA
Director: Gareth Edwards
May 16
One must always hold out hope that each successive Godzilla movie is better than the last. In this case, it won't be difficult. The last American Godzilla, Roland Emmerich's 1998 production, was limited by its shoddy '90s-era special effects and sappy vibe. This version, directed by Gareth Edwards, promises to be a darker, grander, more terrifying and altogether more entertaining affair.
MALEFICENT
Director: Robert Stromberg
May 30
Not until now has the Sleeping Beauty villainess occupied a central role in film. In Robert Stromberg's telling, we get a dark, twisted, personal look at one of Disney's most memorable bad girls, played by Angelina Jolie.
JERSEY BOYS
Director: Clint Eastwood
June 20
The Broadway hit musical, which opened in 2005, tells the story of the 1960s pop group the Four Seasons ("Sherry," "Big Girls Don't Cry," "Walk Like a Man"). Clint Eastwood's film adaptation is sure to be a less time consuming, more affordable and equally entertaining alternative. John Lloyd Young plays falsetto king Frankie Valli, and Christopher Walken stands in as mafia boss Angelo "Gyp" DeCarlo. And if the film merely whets your appetite for the real thing, rest easy. The band still tours—they'll be in Westbury, N.Y., in late April.