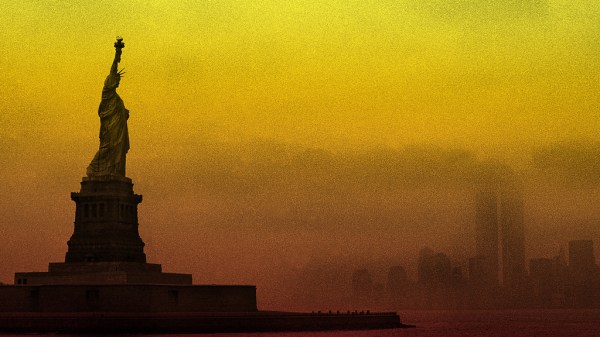 People on the UWS have grown so complacent that they've stopped locking their doors, leading to an uptick in burglaries, DNAinfo reports. The police are beseeching residents not to make burgling their house so easy.
Another reason you might not want to live on the UWS? All the bookstores are leaving and no others can afford to move in, The New York Times reports. Discouraged by $40,000-a-month rents for small spaces on the UWS, the owner of McNally Jackson is opening her second bookstore in Brooklyn. Meanwhile, bookstores around the borough have been disappearing for similar reasons. Manhattan might cling greedily to its reputation as the center of the literary universe, but can you be claim that identity when you have no bookstores?
Also bolstering Brooklyn's claim to the crown that Manhattan once wore? Rerun Gastropub re-opens tonight with a horror film series after an eight month hiatus, Bedford+Bowery reports.
But with prices surging ever higher, Manhattan doesn't look so expensive anymore either. And with the exception of having a shower in the living room, this Soho studio is charming. Though Brick Underground points out that getting a mortgage is likely to be the biggest stumbling block for potential buyers—the building only has six units and many of them are owned by investors, a set-up that banks don't like.
Meanwhile, Eliot Spitzer looks to focusing more on the family's real estate business and recently listed a portfolio of East Side buildings, which are expected to fetch some $145 million, according to Crain's.
Also, construction on a Clinton Hill pedestrian plaza will not begin until this summer; the Myrtle Avenue partnership cites the unexpected difficulty of securing all necessary city approvals, DNAinfo reports.
And last, but not least, Brooklyn Mag, which has, if we recall, been guilty of promoting the luxury lifestyle on more than a few occasions, investigates how much like would cost to live well a la the New York Times trend pieces. It would cost like $17 million they conclude. But at least baristas have seen a slight pay bump with the advent of digital payment systems that encourage patrons to leave big tips, according to Atlantic Cities.