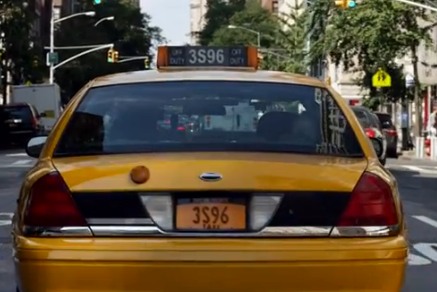 And she Swooned.
A NYC man popped the question to his girlfriend in the back of yellow cab Tuesday.
It wasn't just any taxi, though.
Lesley Frankel, 28, was always looking for cab 8D99 which her grandfather drove for 40 years.
When her boyfriend John Tracy, 29, began planning his proposal, he set out to find the cab with the same medallion number as the one her late grandfather drove.
Finding this cab was no simple feat. Ms. Frankel had never spotted it, and Mr. Tracy called 311 and even filed a phony lost item report in an attempt to find it for the proposal.
He eventually found the taxi and arranged for it to pick up Ms. Frankel outside of her workplace.
Ms. Frankel noticed that it was THE cab right away.
"I saw it from around the corner and I think I was in a lot of shock … the whole thing seemed very surreal," Ms. Frankel told NBC.
Inside the cab, Mr. Tracy proposed with a 1.6 carat diamond ring.
"I had a feeling the 'yes' was coming, I just wanted to do everything I could to make it a memorable one," Mr.Tracy told the station.