We get it, world. You want to be us. 
The NYC brand has crossed the pond with East London's new bar Far Rockaway Shoreditch. Located in England's answer to Brooklyn (see: trendy), the bar promises to bring New York flair to the London environment. 
"Visually stunning new venue Far Rockaway brings New York's compelling urban culture to the heart of Shoreditch," the venue's website reads. "Named after the buzzing Queens NY resort that enjoyed huge popularity in the late 50s and early 60s."
This (of course) includes a menu stocked with "American fare" like burgers and pizza. But also, a room with skateboards on the roof. 
Oh, and a room stocked with more than 4,000 DC and Marvel comic books.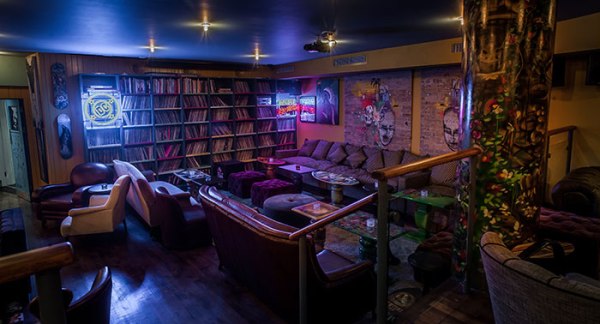 No matter the weirdness, we can't fault them for their efforts. According to blog Rockawayist, the entire staff was sent to Denino's Pizza in Staten Island in an effort to perfect the sense of a New York pizza. And in keeping up with New York's art culture, Far Rockaway Shoreditch has been using its unique decor to promote local London artists. 
We will allow our UK brethren to slightly copy our style, we suppose. Just make sure you call us when they make Rockaway Taco Shoreditch.