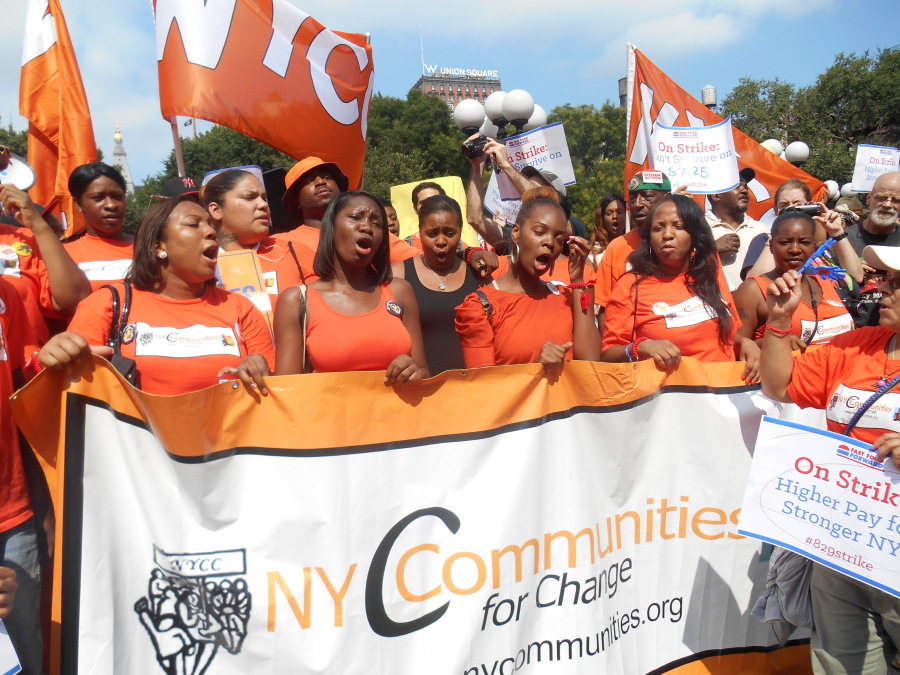 The grainy and heavily edited videos were Acorn's last imprint on the national consciousness.
One of the country's best known community organizing groups, it crumbled rapidly four years ago, after right-wing activists, posing as a pimp and prostitute, secretly filmed Acorn workers providing them tax advice.
Cable news networks exploded with outrage, and conservatives rhumbaed on Acorn's grave.
But it turns out that Acorn's exile was only temporary. The very same agitators are now whispering into the open ear of the new mayor, under the name New York Communities for Change.
"I am so appreciative of not just the support I received and my campaign received, I'm appreciative of all the people who were given hope by New York Communities for Change, who were shown their own power," said Mayor Bill de Blasio at a recent fund-raiser for the group, which endorsed him during the primary, long before his electoral surge.
Unwelcome during former Mayor Michael Bloomberg's reign, NYCC has been reborn in Mr. de Blasio's orbit. Ex-Acorners helped elect Mr. de Blasio and his ally, Council Speaker Melissa Mark-Viverito, lending ground troops and organizational firepower to both the mayoral race and the backroom speakership contest.
NYCC, which is battling to raise the wages of low-income workers and eventually unionize them, increase affordable housing and beat back the charter school movement, is also entwined with the influential Working Families Party.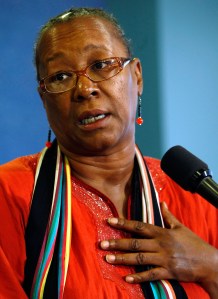 With a dues-paying membership of 20,000 in the city and Long Island and emboldened labor groups filling its coffers, NYCC has been able to staff up considerably since Acorn (short for the Association of Community Organizations for Reform Now) collapsed four years ago. With a budget north of $2 million—it was $200,000 a few years ago when it was first recovering from Acorn's demise—NYCC has positioned itself as a rabble-rousing, and once unlikely, power player.
After the mothership crashed and burned—once the videos came out, federal funding and private donations for Acorn dried up—the group was reborn and rebranded as NYCC in 2010 with many of the same names behind it.
Gone, at least on paper, was former Chief Executive Bertha Lewis, who was on to another project. At the helm was Jon Kest, a close personal friend of Mr. de Blasio who had helped found the Working Families Party in the 1990s. An imposing political strategist, Mr. Kest foresaw Mr. de Blasio's victory years ago, banking on eventual Bloomberg fatigue from a Democratic electorate hungry for a new liberal message.
In the early stages of the mayor's race, NYCC launched a valuable vote-pulling operation in minority neighborhoods where a gawky white candidate like Mr. de Blasio, even with a black wife, might not have held supreme appeal. A 501(c)(4) nonprofit that can participate in political activities without revealing its donors, NYCC has proven most potent in predominantly black areas in central Brooklyn and southeast Queens, where voter turnout is heavily Democratic and deceptively high.
Mr. de Blasio would turn up at events on the campaign trail, like a rally last August in Union Square for fast food workers, and find himself with many more vocal fans than his rivals. A crowd howling his name stood behind a sprawling orange and white NYCC banner.
NYCC also marshaled hordes of parents to loudly oppose the Bloomberg administration's policy of shuttering failing schools, originally a pet frustration of the United Federation of Teachers. The group, along with labor unions, led an extensive behind-the-scenes push to extract commitments from most of the Democratic contenders, including Mr. de Blasio, to publicly call for a moratorium on closures.
Where the WFP begins and NYCC ends can be difficult to discern. The two organizations are headquartered in the same Nevins Street building, one floor apart. Jonathan Westin, the successor to Mr. Kest at NYCC, who died in 2012, sits on the WFP's executive board. And their political aims, from unionizing fast food and car wash workers to combating the power of the real estate and banking industries, are all but identical.
"It seems to me these folks are like the worker ants of the Working Families Party," said one right-leaning nonprofit executive. "They're kind of a nonprofit community front for the party."
Lending its ballot line, organized labor troops and dogged get-out-the-vote operation, many credit the WFP will helping to spearheaded the victories of the public advocate, comptroller, council speaker and various council members last year.
NYCC's own greatest coup of 2013 may have been helping crown the speaker of the City Council, ensuring that the group would have its phone calls returned by the two most powerful elected officials in the city.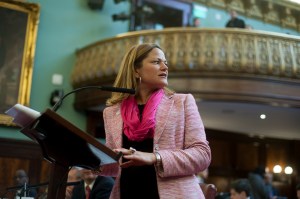 While much of the credit for Ms. Mark-Viverito's success is rightly heaped upon Mr. de Blasio's persuasive powers, NYCC played a crucial, behind-the-scenes role. Rallying around her speakership candidacy early on, NYCC dedicated a top staffer, Amelia Adams, to the Mark-Viverito campaign.
A backroom contest where the 51-member council crowns its leader, the speaker's race generally amounts to a lot of arm-twisting, bartering and even intimidation. "I worked on really getting members to commit to Melissa early," Ms. Adams said.
Her tactics included creating "phone trees" to ensure no member was picked off by the opposing faction. A council member would be assigned three other members to call and check up on. If a rival pressed a Mark-Viverito backer, Ms. Adams would know within five minutes. And if lawmakers representing areas with heavy NYCC membership considered defying Ms. Mark-Viverito, they understood that their district offices, in little time, could be bombarded by frothing protesters.
After her victory, Ms. Mark-Viverito would hire Ms. Adams as a senior adviser.
The man now tasked with driving NYCC's agenda is a 30-year-old activist who played football at Northwestern University and met his wife at Occupy Wall Street. Mr. Westin is not the archetypical lefty boss the city has known so well. With a congenial Midwestern air, he lacks the braggadocio of a Michael Mulgrew, the president of the United Federation of Teachers, or even Ms. Lewis. But Mr. Westin is nonetheless viewed as a rising star in liberal activist circles.
"The wealthy people in New York City are the people in New York who are making it unaffordable for the rest of us. Michael Bloomberg–he wants every Russian billionaire in the world to move here. They're the people who are driving up rents in this city," Mr. Westin told Politicker.
Mr. Westin is deeply influenced by the Occupy Wall Street movement. He fumes about the "1 percent," Wall Street and the Real Estate Board of New York fueling inequality in the city, seizing Mr. de Blasio's "Tale of Two Cities" rhetoric and lending it an even sharper edge.
Conservatives are made uneasy by NYCC's rising clout, but so are some progressives. Some have wondered whether his demands are too inchoate, too Occupy Wall Street-influenced. It remains to be seen how and whether Mr. Westin can achieve a stated goal of pressing multinational corporations like McDonald's to give large pay raises to cheap and readily available labor and then help them unionize.
But Mr. Westin certainly talks the talk.
"A lot of the 1 percent, to be honest, understands that they have a lot to lose if we actually can move as progressive an agenda as we've set out to," he said. "I think our task is to continue to push the envelope."
Meanwhile, Ms. Lewis hasn't disappeared from the scene entirely. While she has no official role with NYCC, she still uses the pronoun "we" when discussing the organization and remains one of Mayor de Blasio's closet confidantes.
"It's time to consider all of the city, not just those who are more well off," she told Politicker. "They don't have a monopoly on good policies."