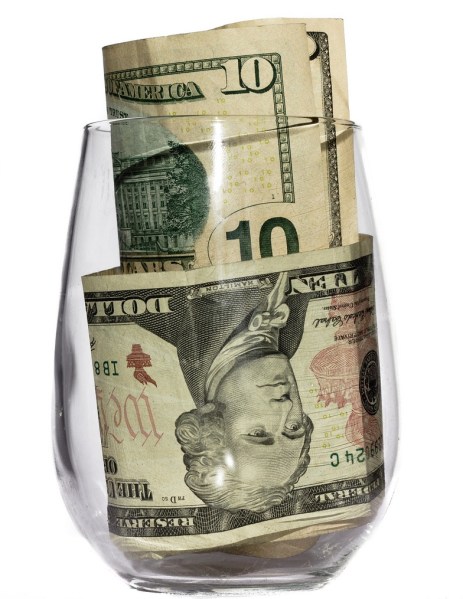 Restaurant Riki is the latest establishment to join a short but growing list of restaurants across the country that are doing away with gratuities.
Riki Hashizume, the owner of the Japanese-style pub in Midtown East, which is located on 141 East 45th Street, said in an interview that he had adopted the no-tip policy last month in accordance with Japanese custom, though he had been contemplating running a tip-less establishment, he added, for more than 10 years.
"I came from Japan, and I have some ideas and I have some points of view," Mr. Hashizume told the Observer. "Usually we don't take tips in Japan."
Mr. Hashizume's restaurant is not the first one in the city to put an end to gratuities.
Last year, Sushi Yasuda, which is just a few blocks south of Restaurant Riki, adopted a no-tip policy.
In 2005, Per Se, the French restaurant located in the Time Warner Center, eliminated gratuities and started charging a flat service fee of 20 percent. But as the food critic and industry observer Ryan Sutton noted last year, Per Se—which recently received a C rating from the Department of Health—gives diners the option to tip more than the built-in fee. At Sushi Yasuda and Riki Restaurant, that isn't an option.
"We just take tipping out of the equation," Sushi Yasuda owner Scott Rosenberg told Mr. Sutton.
To compensate for the lack of tips, both Sushi Yasuda and Restaurant Riki have raised prices on their menus. "Following the custom in Japan, Sushi Yasuda's service staff are fully compensated by their salary," reads a note on menus and receipts at the restaurant. "Therefore gratuities are not accepted. Thank you."
Mr. Hashizume declined to elaborate on salary specifics at his restaurant but said that his employees are paid by the hour or by the month. He added that he had raised the prices on the menu by about 15 percent.
Other restaurants around the country that have either adopted built-in service charges or stopped accepting tips altogether include Chez Panisse in Berkeley, Calif.; Alinea in Chicago; the Austin-based Black Star Co-Op; and the now-closed Linkery in San Diego.