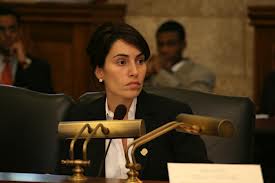 TRENTON – Drilling into the role of the local school advisory board, David Sciarra, executive director of the Education Law Center, had a word to characterize the state's treatment of Newark residents: "Unconscionable."
"We don't have meetings because the commissioner won't even show up," Sciarra told the Senate Education Committee helmed by state Sen. M. Teresa Ruiz (D-29).
Sciarra pleaded with Ruiz and the legislature to clear up the inconsistent operations of advisory boards.
"Advisory board members just give up," he said, especially alarmed by what he cited as the board's toothlessness in Newark. "Because their attitude is that no matter what we do, [it can be overridden].
"Even former Chairperson [Shavar] Jeffries [a candidate for Mayor of Newark] told me we do all this work to get over 80 and the commissioner is going to do what he wants," the executive director said. "We're not going to get improvements. People are distrustful, angry, particularly after being under state control for 20 years – you're not going to get collaborative relationships we have to have."
Ruiz said she intends to hold the state, not just Newark schools' performance, accountable, and any new laws would reflect that totality.
"If this committee undertakes a state takeover law, we will have benchmarks for both the district and the state," the committee chair said. "It is unfortunate that tumultuous epic [circumstances] are compelling us to rewrite statutes to address needs."