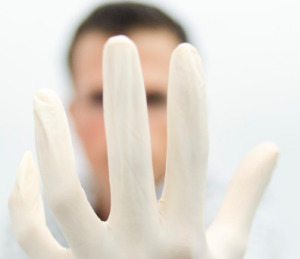 First mumps, now measles?
Just weeks after Fordham University was hit by a mumps outbreak, the Health Department says 16 cases of measles have been identified in New York City.
The cases, which include seven adults and nine children, have been confirmed in Northern Manhattan and the Bronx, WNYC reported.
Authorities are now trying to find the source of the outbreak, which has left four people hospitalized. The department urges citizens who aren't vaccinated to get a measles shot.
Three of the cases that had received the vaccine were 13 to 15 months old, while four of the affected children were too young to have been vaccinated. Two had not been vaccinated by parental choice, NBC reported.
Measles is a very contagious virus infection that spreads by air and causes a rash all over the body. It normally lasts 5-6 days and includes symptoms such as high fever, cough, runny nose and red eyes.
However, one in three people with measles develop serious complications that can include pneumonia, brain inflammation, miscarriage and in rare cases, death.
The disease is very unusual in the United States, due to the measles vaccine being part of the MMR (measles, mumps and rubella) that most children get.
Measles is also extra risky for infants under one year, non-immune pregnant women and people with weakened immune systems.
If you don't have any plans this weekend, it might be a good idea to check or update your vaccination card.