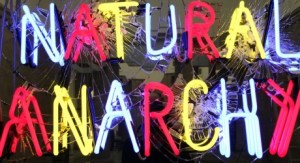 Creative Scotland has announced that Graham Fagen will represent Scotland at the 2015 Venice Biennale. His work will be commissioned by Hospitalfield Arts, an educational residency program housed in the estate of the late artist and collector Patrick Allan-Fraser.
Creative Scotland says of the artist:
"His work mixes media and crosses continents; combining video, performance, photography, and sculpture with text, live music and even, plants. His recurring artistic themes, which include flowers, journeys and popular song, are used as attempts to understand and talk clear-sightedly about the powerful forces that shape our lives."
It has been some time since Mr. Fagen has shown in New York. His last exhibition in the city was a solo outing in 2001 at Murray Guy. He appeared in a group show at Casey Kaplan the same year.
In other U.K. news, Great Britain has tapped Sarah Lucas, and Wales has put out a call for proposals. Northern Island has been absent since 2009, and has not said whether or not it will participate in 2015.