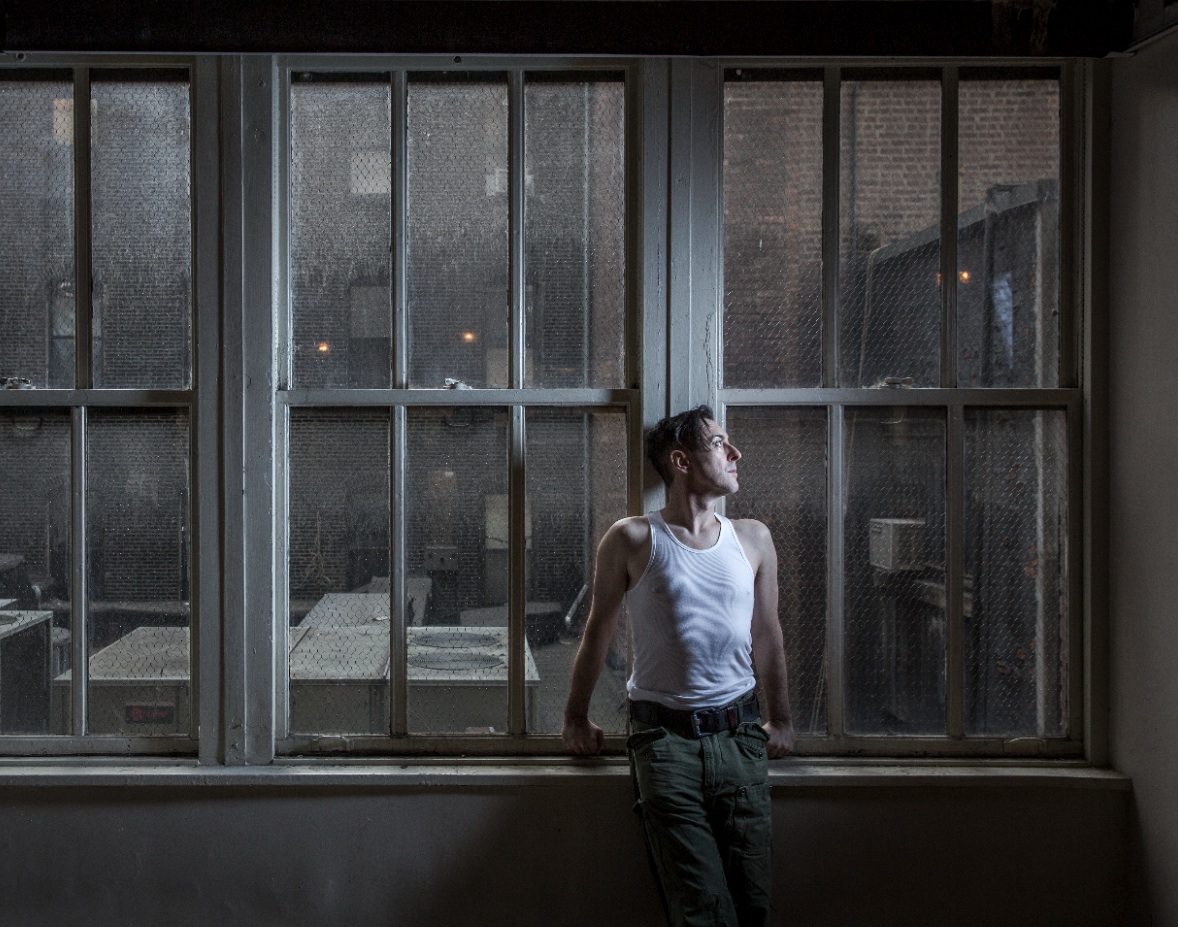 Whatever happened to the New York celebrity?
Once upon a time, it was possible to walk down the street without passing a newsstand featuring a famous person complaining about how hard it is to be famous.

Now, every celebrity profile seems to be about how you, as part of the great unwashed masses and potential paparazzi collectively known as New York City, bother them. That New York ain't what it used to be. The city's gone to hell for the rich and famous, what with Lindsay Lohan holed up at the Soho Grand and Alec Baldwin threatening to ditch us. Don't we know New York is just Los Angeles' outpost for those impudent glittering class risk-takers who dare to dabble in theater, fashion or any hobby less lustrous than the big screen, that it's their world and we're just tweeting about them in it?
Amid all these self-pitying Apollos, what a relief it is to see Alan Cumming whip out his cell phone in a crowded elevator and flash an image of himself getting tea-bagged.
"He's a really famous rugby guy," explained the 49-year-old star of the upcoming Cabaret revival, which opens April 24 and co-stars Michelle Williams. In the photo, Mr. Cumming, who will be reprising his role as the crimson-nippled, hyper-sexual Emcee, has his face partially obscured by, yup, another man's genitalia.
"I didn't even ask him to!" the actor crowed in his Scottish brogue. "I must have auto-suggested it, just hypnotized him." The accent is always a little jarring at first—wait, that's what he sounds like?—since he's something of a vocal chameleon in the heaps of movies and shows you've seen him in.
The world citizen vibe is enhanced by Mr. Cumming's look: black hair, long on top and shorn on the sides, skinny black pants and tie, a black Hugo Boss shirt, sleeves severed at the shoulder to show off his lean yet muscled biceps. "I have very European arms," he purred. Yet at heart, he's all New York, where he has lived since 1998.
"What I think is great about Manhattan is it's only a finite size," the longtime East Village resident, who in January bought a $4.65 million townhouse with his husband of six years, said. "It means that if people go somewhere else, they're leaving somewhere that's going to be rundown, and then in 40 years, it's going to be rediscovered. I really like that."
With that, he snaps the dick pic closed.
Later, when Mr. Cumming slides into a booth with us at the Times Square InterContinental, he's still scrolling through his phone, which is filled with pictures of drag queens. He is being naughty, but it's a calculated naughtiness, pixie-boy impish and cunning at the same time, allowing the actor to stay in character as the consummate New York celebrity.
Case in point, Mr. Cumming's tried-and-true method for vanquishing overeager tourists and paparazzi: the selfie.
I actually witnessed Mr. Cumming pull this maneuver two years ago, with Jon Hamm on the roof of the Standard. When a photographer from Vogue approached and tried to snap a pic of the two stars, Mr. Cumming snatched his camera. For a moment, the air on the top floor crackled: It was Vogue, not TMZ, but celebrity tantrums are what nightlife reporters live for, and quite a few of us were there.
Mr. Cumming fiddled with the camera as if it were a new toy he intended to keep, then stretched out those braided arms and turned it on himself. Pop!
Then he turned it on Mr. Hamm. Pop!
After that, he zoomed in and took a shot inside his own mouth. Pop! Pop!
Soon, a nearby journalist was instructed to start posing. ("Shoulders back, give me sexy, a little more sexy. Pout, baby!") Pop! Pop! Pop! None of the photos made it onto Vogue.com.
"It's obviously kind of a ploy," Mr. Cumming says about his photo ops. "This sounds mean, but to me, everything is about 'How soon can this be over and still be fun?' It's all about managing the interference in your life."
Cabaret is based on the John Van Druten play I Am a Camera, an apt description for Mr. Cumming, not only because he had his first photography show, "T'was," in 2012. Born in the forests of Scotland, Mr. Cumming burst onto the New York scene when Sam Mendes exported his West End revival of Cabaret to Broadway, which won Mr. Cumming a Tony award.
Over the course of his artistically libidinous life, he has edited magazines, written books (a semi-autobiographical novel called Tommy's Tale, as well as an upcoming memoir) and created a fragrance line called Cumming. He has directed and produced, sung duets with Liza Minnelli and starred in every millennial girl's favorite '90s film, Romy and Michele's High School Reunion. He was the bad guy in a Bond film (Goldeneye) and the main guy in Hamlet. He was the Great Gazoo in The Flintstones and all the roles in Macbeth on Broadway. He has plumbed the depths of Noel Coward, Chekhov and Kubrick, as well as the Spice Girls, The Smurfs and Annie. Sometimes, he pops up in occasional Web series like The Outs playing himself. He hosts parties, releases albums and somehow finds time to rehearse large-scale dance productions with people half his age, every day.
"I think I'm really lucky in that the persona I project to the world is very close to the person I actually am," said Mr. Cumming, who married his husband, Grant Shaffer, in 2007 and again in a New York ceremony in 2012. "I'm nearly 50. There's no mystery."
Mr. Cumming might be selling himself short. As an outspoken gay rights activist and bisexual who has been nominated for an Emmy twice for his role as (straight) political strategist Eli Gold on CBS's The Good Wife, his only rival for outré virtuosity—on stage, screen and television, as well as in public life—is Neil Patrick Harris. (Unsurprisingly, N.P.H. took over for Mr. Cumming in Cabaret at Studio 54 for a brief period.)
"Alan is such a macho man he makes me feel insecure," said The Good Wife co-star Chris Noth. "He brings a theatricality no one else could pull off, as opposed to the laissez-faire naturalism you see everywhere else on TV. I adore him."
"I know from the outside it might seem that I'm this overachieving, grasping person," Mr. Cumming said. "But I don't have a list of things I want to do. I've always been quite eclectic; I've always done weird things. Luckily, as I've gotten older, I've been able to stay diversified. Most people don't. Most people have to choose. That's the thing I most like about my career: I don't have to choose."
"Alan Cumming manages to straddle the mainstream and really avant-garde things, the way somebody like James Franco does," said friend Michael Musto. "When he first came on the scene, I used to joke that his name was an RSVP, because he was invited to more parties than I was. He's one of those people who does Broadway and off-Broadway with a Brechtian, sophisticated edge."
"He's the ultimate New Yorker," said Andrew of AndrewAndrew, who as both deejays and theater critics are uniquely positioned to observe Mr. Cumming's presence in the city. "It's so appropriate that he's reprising the Joel Gray character [Joel Gray was the actor who first played Emcee] in Cabaret. It's about a theater from the Weimar era, which was a time very much like the '70s/'80s in New York, when Studio 54 was the place to be and where the show is being held again."
Cabaret is in many ways the perfect choice for Mr. Cumming's return to musical theater, with its disorienting sensation of timelessness (aside from an occasional bowler hat or pair of suspenders).
"Why Cabaret keeps being told, why all great stories keep getting told, is because they resonate with different generations," Mr. Cumming said. "The play was such a sensation, because the country [in 1998] was plunged into such a puritanical frenzy. The show came out at a time when it felt very anti-establishment, because the establishment was obsessed with closed mindedness."
"Now," he continued, "we're at a time when sexual provocation is way more de rigeur. [For instance,] there was a rumor in the French press that [Barack] Obama was having an affair with Beyoncé, which obviously is untrue, but what's interesting is to watch everyone say, 'Oh, that'd be hot, actually.'"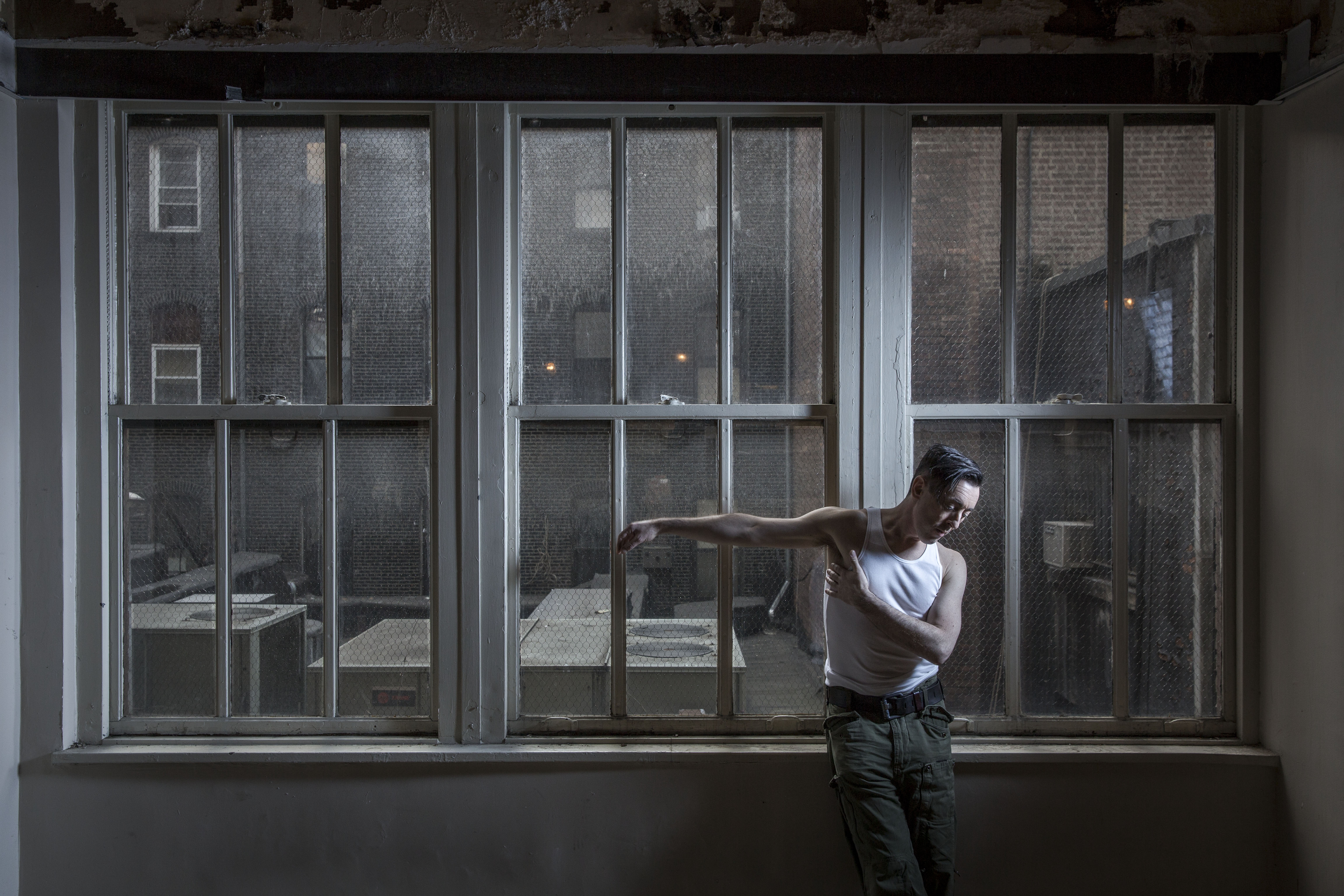 "He's Puck," said Andrew Saffir, the host of New York's Cinema Society. "And the thing about Puck is that there's a naughty side to him, a part that's just one big wink. But Alan is also so loyal, so generous and so giving with his time. He'll work till 3 a.m. for a week straight on Macbeth or The Good Wife and still find time to support the causes that are important to him."
And those causes are many: Mr. Cumming is a vocal backer of myriad AIDS and gay rights organizations, including amFar, GLAAD and Fashion Cares. (Among his other jobs, Mr. Cumming is also a style icon and a frequenter of Fashion Week: This year, he and Rachel Dratch were commissioned by Kenneth Cole for a viral video about the shows.)
When it comes to issues, Mr. Cumming's mischievous glint disappears. In general, he is noticeably careful how he chooses his words and frequently restarts sentences. He leans forward to convey how urgent some matter is to him, while also seemingly aware of how easily his views could be misconstrued, as was the case when he "blasted" Girls for its noticeable absence of safe sex practices.
"I absolutely love Girls," he said of the incident. "That was just a terrible press thing. I just said I was dismayed by the lack of condom use." This is the risk for any celebrity who takes even a mildly unorthodox view: being branded a kook. Mr. Cumming's pet issues range from mainstream (bullying, gay rights, AIDS in Africa) to strident (he called for a boycott of the Sochi games because of Russia's anti-gay propaganda laws) to valiantly nonconformist, such as his distrust of the medical industry and his involvement with NORM-UK and Intact America, two anti-circumcision organizations.
"I think it's genital mutilation," said Mr. Cumming of the practice. "There's a double-standard, which is that we condemn the people who cut off girls' clitorises, but when it happens to boys … I mean, it is the most sensitive part of their bodies, it has loads of nerve endings, and it can go horribly wrong. I'm speaking out against it."
In fact, Mr. Cumming put a commissioned op-ed about the subject on his personal site after it was cut (no pun intended) from The Wall Street Journal. "I'm just so suspicious of the medical industry," he said, "which just flings pills at people to ensure everyone is reliant on things. 'Here are some pills, Mommy. Take them, and we'll take your baby away and hack its thing off, and then we'll bill you for that too.'"
"I myself don't have kids," Mr. Cumming told me at the InterContinental. "I just have managers, assistants, agents and publicists. "
Though Mr. Cumming may be an unusual celebrity, he still is one, meaning that even as we finish up our drinks, my eyes jump to the three young people at the bar checking their cell phones every few minutes. This is only a subsection of Mr. Cumming's entourage, orbiting the star as he moves from location to location. Managing this small fiefdom, he said, is the part some stars overlook, to their detriment.
"The older I've gotten, the more I've realized that being part of that system where you have managers and assistants and stylists and publicists, at the center you have to control it. The more people you have, the more things can be miscommunicated, the more things can happen."
Sounds like Game of Thrones, I replied.
"Oh, sure, someone is always upset, someone is feeling disgruntled by someone, that someone else is getting too much of your attention. You have to watch for that. I used to see these famous people and think, Oh, these people must do everything for them. That's a myth, though, and why the people in the center seem so lost."
By contrast, Mr. Cumming seems to know exactly where and who he is. On his way back from the bathroom, a quartet of white-haired fans accosted him. "We are such big fans," boomed the only man in the group, who looked to be from Wall Street. "We're coming to see you opening night. Do you mind if we get a picture?"
"Sure," Mr. Cumming smiled, plucking the phone from the gentleman's hand. "Here, let me take it."
Pop!
"See," he said as he breezed back. "That's how you do it."