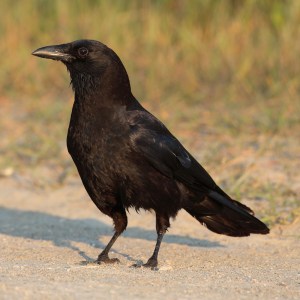 Crow no!
Queens State Senator Tony Avella is raging against the upcoming "Crow Down" contest in Palenville, New York, where crows are hunted.
In a press release issued this morning, Mr. Avella, a Democrat, said he has co-sponsored legislation with a Republican colleague that will effectively curtail the "Crow Down."
"While I continue to support hunting rights, I do not understand why hunting contests continue to be accepted as a general 'family fun day' in New York State," explained Mr. Avella.
"These contests promote the slaughtering of countless defenseless animals by creating a competitive atmosphere where hunters try to kill the most amount of wildlife. Without any limit on the amount of crows killed in this particular contest, who's to say when is enough?" he asked.
Mr. Avella's said the "Crow Down" alarmed him because it does not require the use of non-toxic shots or limit the number of crows killed. His legislation would make it unlawful for any person to organize, conduct, promote or participate in any contest or competition where the objective of the contest or competition is to take the greatest number of wildlife.
"The lack of oversight of these hunting contests, which oftentimes become animal slaughter contests, is incredible," Mr. Avella continued. "Living in a state which recognizes the dangers of gun use, we should re-evaluate our approach to promoting countless wildlife killing as means of family entertainment."
Mr. Avella is known for his colorful defense of animals. A year ago, he battled the Health Department over their ban of pet pigs in the city.
Organizers for the "Crow Down" could not be reached for comment.