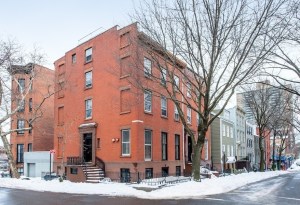 Home over the years to a leather merchant by the name of Kumble, an inn keeper-cum-detective known as Mrs. Brown and a larcenous maid named Hoyle—who had a taste for sartorial finery—the 4,810 square-foot townhouse at 15 Willow Street, in Brooklyn Heights, dates to 1834, when it was constructed in the Greek Revival mode by an anonymous builder, likely from a style book. According to a 1925 ad in the Brooklyn Eagle, the house hit the market that year at the low low price of $27,000. Those indisposed during that offering—due, for example, to still pending birth—will be pleased to read that the home is once again on the market, listed this time with Barbara Wilding and Betsy Hoffman of Donald Brennan Realty. The new asking price, $4.25 million, however, is considerably less attractive.  
Blame gentrification. Blame the opponents of Robert Moses, whose thwarted plan to route the BQE directly through Brooklyn Heights would all but certainly have weighed on property values.
Do not blame the Franciscan Sisters of the Poor, the home's current owners. At $883 a square foot, the price is just about right, Donald Brennan recently told the Observer, for a neighborhood where new condos have lately gotten upward of $1,500 per. (And where an updated six-bedroom townhouse down the street last asking $10.95 million recently entered contract.) Still, as Mr. Brennan readily acknowledged, 15 Willow shares little with modern luxury apartments.Then again, much of its charm lies in that very fact.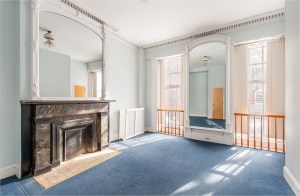 "The property is configured as a lower triplex with an upper duplex. It is in need of upgrade and modernization." Listing photos appear to show a number of boarded windows. "The house is vacant. Improvements were last made 20 or 30 years ago, and not throughout—maybe a kitchen here or a bathroom there. Nobody who has seen it so far has said, 'I'm going to live in it as is.'"
Mr. Brennan's agents have been fielding interest mostly from couples with fixer-upper aspirations—some with renovations already under their belts. Attracted by the fireplaces, views, banisters and 11-foot ceilings, they're raring to tackle those dated kitchens and bathrooms! (And then flip the house to try for the borough record, perhaps?)
Brooklyn couples with $4 million on their hands, apparently ample free time and a yen for carpentry? Yeah. That sounds about right.