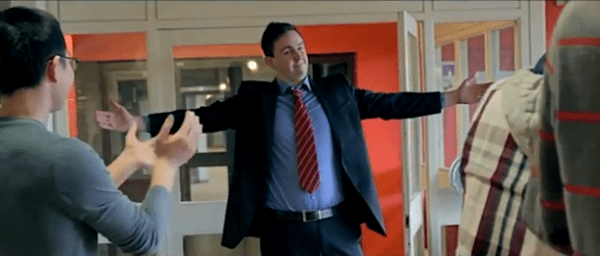 This guy is in it to win it.
An Irish university student is urging voters to elect him for student body president with a hilarious Wolf of Wall Street imitation.
In a budget version of Scorcese's hit movie, Tommy Bolger portrays Jordan Belfort bribing university officials with booze, taping €5 bills on women's bodies and initiating donkey racing on campus.
"The year I turned 22 I made €8 ($11,10) an hour, which really pissed me off because I had to eat beans and toast for dinner four days a week," Mr. Bolger jokes in the YouTube video, which was directed, shot and edited by Michael Boyle of Actium Films.
So who does Belfort better, Mr. Bolger or Mr. DiCaprio?
[youtube http://www.youtube.com/watch?v=PuG2pUR7z7E]