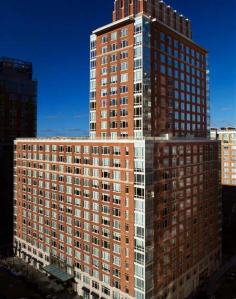 The U.S. Attorney's office has hit one of New York's biggest developers with a lawsuit claiming that two of its buildings are inaccessible and therefore, in violation of the Americans with Disabilities and the Fair Housing Acts. The lawsuit against the Related Companies, which seeks to stop the developer from completing any additional projects until it remedies the violations at the buildings in question—One Carnegie Hill and Tribeca Green—follows on the heels of similar lawsuits that have been filed against many of New York's major developers and architects in the last several years.
The architects of the two developments, Robert A.M. Stern and Ismael Leyva, are also named in the lawsuit, which charges them with "failing to design and construct covered multi-family dwellings and associated places of public accommodation, so as to be accessible to persons with disabilities."
In 2008, the U.S. Attorney's Office sent letters to dozens of Manhattan developers and architects, among them Related, Durst, Rose, Rockrose and Silverstein, threatening to sue if they did not renovate their buildings to be ADA compliant—among the most common issues cited in the letters were the width of doors and entry-ways, the size and set-up of kitchen and baths and numerous features in the lobbies and common areas. A number of developers have since settled with the government, among them AvalonBay in 2010 and Friedland Properties/Costas Kondylis in 2011. (AvalonBay was the first developer in the group that the federal government brought suit against.)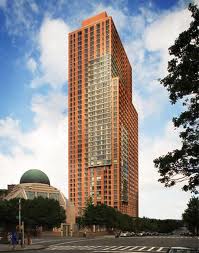 "We are disappointed by the fact that we have been unable to reach agreement with the U.S. Attorneys' office respecting the subject matter of the complaint, especially given our long-time commitment to accommodating disabilities," wrote the Related Companies in a statement to The Observer this afternoon. "We have labored in good faith to reach a resolution, going substantially beyond what we felt was legally required. Unfortunately, for the time being, we have reached an impasse with the Government which we believe is asking for things not required by law. We are hopeful that as the case progresses, Related and the Government will be able to reach a resolution of all outstanding issues."
At issue in this, and other, cases is Local Law 58, a 1988 city law that preceded the Americans with Disabilities Act of 1990 and was thought to be, by many in the New York real estate community, more stringent. Developers pursued by the U.S. Attorney have argued that their buildings were built to meet city guidelines, which though different than the federal ones enacted several years later, also serve to make residential buildings accessible to the disabled, complying with both the spirit and the letter of the law.
One Carnegie Hill, a 475-unit rental and condo building on East 96th that opened in 2005, was designed by Ismael Leyva. Tribeca Green, at 325 North End Avenue, opened the following year with 278 rental apartments. It was designed by Robert A.M. Stern with Leyva acting as the architect of record. The lawsuit alleges that both developments have numerous inaccessible features, among them kitchens and bathrooms without sufficient clear floor space for people with wheel chairs to maneuver, bathroom fixtures that prevent the installation of grab bars, as well as electrical outlets and mailboxes that are not fully usable by people in wheelchairs, and in the building's common areas, a lack of braille lettering, excessively high thresholds and steps that "interfere with accessible routes" in the building's common areas.
The U.S. Attorney's Office seeks to block all future Related projects, including the residential tower at 15 Hudson Yards, until the developer remedies the problems, claiming that "unless Related's discriminatory practices are enjoined, the inaccessible conditions at One Carnegie Hill and Tribeca Green will likely be repeated in current projects, including the Hudson Yards luxury rental complex development."
"We will not allow developers and architects who deprive people with disabilities of accessible housing to evade the consequences of their failure to comply with clear, long-standing federal civil rights laws," said Manhattan U.S. Attorney Preet Bharara in a statement. "When developers demonstrate an unwillingness to design and construct accessible housing in accordance with federal law, this Office will not hesitate to use its enforcement tools to compel the developers to make both their preexisting and future constructions accessible."
The U.S. Attorney's office has also pursued several high-profile lawsuits against residential buildings that barred residents with disabilities from keeping therapy pets; it also ran a separate campaign to force changes at top Zagat-rated restaurants that were not fully ADA-compliant.