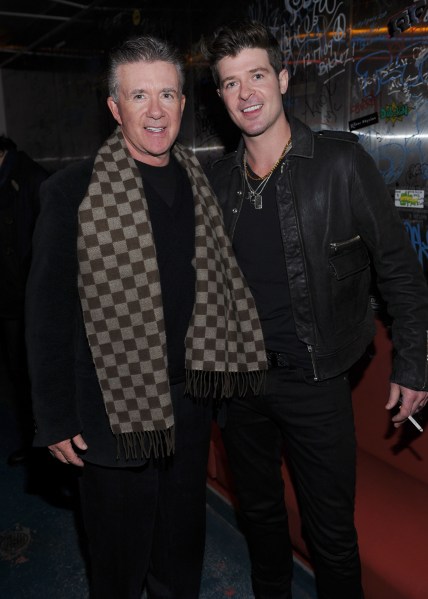 YOU KNOW YOU WANT IT!

That's right. Deadline.com is reporting that Growing Pains actor Alan Thicke will be getting a show on TVGN. ARE YOU EXCITED YET, LADIES?
Because, right, obviously, the lede is kind of buried here: Son Robin Thicke will be appearing on the show as well. (Though in a limited capacity.) Actually, here's the part of the article that should have just stayed buried:
The show is billed as a "reality sitcom" and Thicke has described the show to Canadian press as being a "cross between Larry David and the Kardashians
Ah…okay. I think I see the problem. Here's what you have to remember: Alan Thicke is huge in Canada. He's a really big deal. And the Canadians don't really have our nuanced understanding that all reality shows are already "faux-reality," the term Unusually Thicke uses to describe itself. Maybe a better way to describe this show would be "Alan Thicke and his wife and child are going to make a single-camera comedy where they play themselves." They are in on the joke, you see?
We need to be able to distinguish this from say,Wahlburgers, where Mark Wahlberg and his brothers also play themselves but it's supposed to be a drama about a restaurant.
Also, the show's title is both a play on Thicke's last name and the girth of his penis, in case you really needed things spelled out for you today.