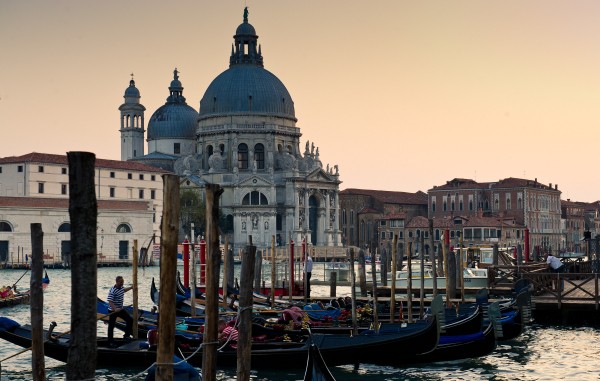 The next time you see Okwui Enwezor, give him a big hug. It turns out that the director of Munich's Haus der Kunst, who has been selected to organize the 2015 Venice Biennale, will have almost a full month less than many of his predecessors to organize his show. The biennale is opening next year on May 6, quite a bit earlier than the June 1 start date of 2013.
As The Art Newspaper reports, this creates some potential problems in the international art world's already jam-packed calendar:
The move means that the world's oldest and most prestigious biennial could clash with the Frieze New York fair which launches its VIP preview this year on 8 May (the fair runs 9-12 May). A spokeswoman for Frieze New York says: "We haven't finalised the 2015 dates yet, but we're aware of the potential crunch points in the calendar next year and are looking to make a decision in the forthcoming weeks."
It also means that the biennale will not open around the time of Art Basel, in June, so two trips to the Continent may be in order.
Thank you to Artforum for tipping us off to the move.