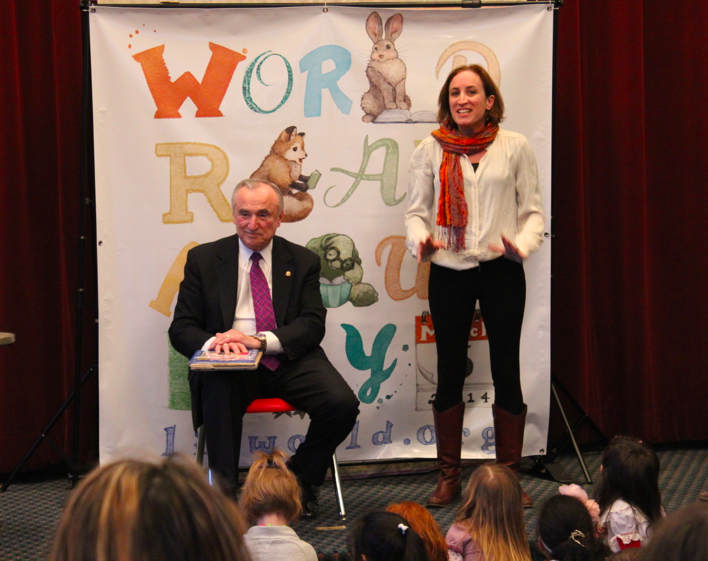 Bill Bratton believes in the power of a good book.
The city's new police commissioner often credits a children's book named "Your Police" with inspiring his early interest in police work. And on Wednesday, he visited the New York Public Library's Jefferson Market branch to share his love of reading with a new generation of New Yorkers.
"Part of my success in life was that I read," said Mr. Bratton, who visited the library as part of World Read Aloud Day, an international event promoting children's literacy.
After playing show-and-tell with his tattered personal copy of his old favorite, "Your Police," Mr. Bratton opted to read "Officer Buckle and Gloria," a picture book about a bumbling officer and his extraordinary police dog.
World Read Aloud Day founder Pam Allyn said she'd reached out to Mr. Bratton after learning that he carries a copy of "Your Police" everywhere he travels. "That really moved me," Ms. Allyn told Mr. Bratton before he read. "I want people to see people like you, whom everyone admires so much as 'reading role models.'"
She said she hoped the increased visibility of men like Mr. Bratton would inspire young New Yorkers–especially boys–to read.
Watch Mr. Bratton's story time below:
[youtube https://www.youtube.com/watch?v=aKFbKPiIgNE&w=560&h=315]