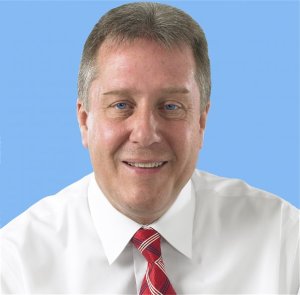 The Working Families Party is ramping up its rhetoric against charter school exec Eva Moskowitz in a sharply-worded letter set to be released to more than 100,000 members this evening.
The email, titled, "Cloudy with a chance of political pandering" and written by Councilman Danny Dromm, slams Ms. Moskowitz for her decision to close all of her schools on Tuesday so that students can attend a large pro-charter rally in Albany. The event just happens to overlap with Mayor Bill de Blasio's planned trip to Albany with advocates to push his plan to raise taxes on the wealthiest New Yorkers to fund-universal pre-K.
"In chess, there are eight pawns. But in Albany tomorrow? Hundreds," reads the letter. "[T]omorrow, she is planning to close all 22 of her schools and bus hundreds of students up to Albany to use as props. Pawns in a cynical political game."
Mr. Dromm goes on to accuse Ms. Moskowitz of planning her rally specifically to undermine Mr. de Blasio's agenda as retribution for the mayor's decision to pull the plug last week on three of her schools
"Here's why Moskowitz is canceling a day of school: to undermine and disrupt a lobby day meant to support Mayor de Blasio's plan for universal pre-K," he wrote. "It's hard to stomach but it's true: a self-styled educator pulling kids out of school and using them to stand in the way of a plan to improve educational opportunities for every child."
Charter school advocates have repeatedly insisted that their rally was planned before the reversal decisions were made and that the effort is not intended to take away from the pre-K efforts.
"More than 85 public charter schools from across the state will be in Albany on Tuesday. As a movement, we're supportive of universal pre-K. Our goal is to demonstrate that here is extremely board support for the protection of public charter schools," Jeremiah Kittredge, the executive director of Families for Excellent Schools, told Politicker Friday.
Mr. de Blasio today insisted the dueling protests would not detract from his message.
"I don't think anything muddies the waters. I think there's too much of a demand for pre-K and after-school at this point for any other issue to muddy the waters," he told reporters this afternoon.
A representative from Success Academy did not immediately respond to a request for comment.
Update (5:49 p.m.): In a letter to Mr. de Blasio today, Ms. Moskowitz doubled down on her support for pre-K and insisted the charter rally was not intended to undermine that goal.
"I write today to express my utmost support for dramatically expanding high-quality pre-K opportunities for young students across our city," she wrote, arguing that the claim she was planning to "march against pre-K" was "utterly false."
"We support pre-K and we are going to march in favor of good educational opportunities for ALL children," she wrote. "I ask that you respect our families' right to advocate for greater public school opportunities for all children in the city, including 4-year-olds."
Success Academy also released a fact sheet in response to the criticism, arguing that its schools already offer significantly more instructional time than traditional public schools thanks to longer schools days and a longer school year.
See the full WFP message below:
In chess, there are eight pawns. But in Albany tomorrow? Hundreds.

As a former teacher and Chair of the City Council's Education Committee, I've never seen this before. But New York's most controversial Charter School Executive Eva Moskowitz has reached a new low: tomorrow, she is planning to close all 22 of her schools and bus hundreds of students up to Albany to use as props. Pawns in a cynical political game. 

It gets worse. Here's why Moskowitz is canceling a day of school: to undermine and disrupt a lobby day meant to support Mayor de Blasio's plan for universal pre-K.

It's hard to stomach but it's true: a self-styled educator pulling kids out of school and using them to stand in the way of a plan to improve educational opportunities for every child. 

Let's show Eva Moskowitz that kids should come before politics. Will you join me in standing with Mayor de Blasio and his plan for quality pre-K for every child in New York City?

Eva Moskowitz wants you to think her schools are just like any public schools when she is asking for free rent from the Department of Education. But a public school would never be allowed to close down for a day to send kids on a political mission. That's why I'm holding hearings as Chair of the Education Committee to look into this decision.

Moskowitz is lashing out because the Department of Education refused just three of her eight requests for 'co-location' — that is, free rent from New York City schools. By shutting down schools to bus kids to a political rally, she is placing her own interests above the well-being of 4-year-olds. 

Eighteen other charter school operators have rejected Moskowitz's planned protest and come out in support of de Blasio's plan for universal pre-K, saying "Tuesday is not a day to be divided."

Moskowitz isn't fighting for her students — she's using them to advance her own narrow agenda. By closing schools and disrupting the push for universal pre-K, she and her hedge-fund backers are standing in the way of progress for all kids to further their own politics. 

Sign here to stand with Mayor de Blasio's plan for universal pre-K and show Eva Moskowitz what it really means to fight for our children.

In solidarity,

Danny Dromm
WFP Member and Chair, New York City Council Committee on Education