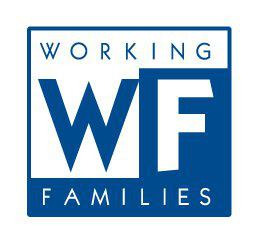 The Working Families Party is not happy with the state budget currently being voted on in Albany.
In a critical statement that breaks with many of its allies, including Mayor Bill de Blasio, the labor-backed party's state director accused the deal of bolstering "the 1% and Wall Street corporations" by offering tax rebates while missing an opportunity to "fix a broken political system" through comprehensive campaign finance reform.
"The citizens of New York deserve better. We will continue to work for a democracy and economy that works for everyone, not just the wealthy and well-connected," the state director, Bill Lipton, wrote.
The budget deal includes a very limited form of campaign finance reform–only covering the 2014 race for state comptroller–which has been sharply criticized by good government advocates.
The WFP statement comes at a tense moment between the liberal organization and Gov. Andrew Cuomo, one of the budget deal's architects. The party is even reportedly considering not endorsing the governor's re-election bid in favor of a more left-leaning candidate.
View today's full statement below:
"Today's budget enriches the 1% and Wall Street corporations. It misses a chance to put forth a progressive vision, and serves only to increase political and economic inequality. Cutting taxes for Wall Street banks by two hundred fifty million dollars, a reduction in the corporate tax rate, and changes in the estate tax will cost New Yorkers nearly a billion dollars every year.

We applaud Speaker Silver and leaders in Albany, however, for fighting for more education funding, expanding pre-K statewide and working with Mayor de Blasio to provide funding for universal pre-K in New York City. Unfortunately, the budget also gives unfair advantages to charter schools at the expense of our public school system.

Perhaps the greatest disappointment is Governor Cuomo and the Senate Majority Coalition's failure to pass a robust, statewide system of public financing of elections. This is a lost opportunity to fix a broken political system. Without a serious effort to change the culture of pay-to-play politics, our state government threatens to be mired in corruption and citizens will continue to be cynical about how our democracy actually functions.

The citizens of New York deserve better. We will continue to work for a democracy and economy that works for everyone, not just the wealthy and well-connected."