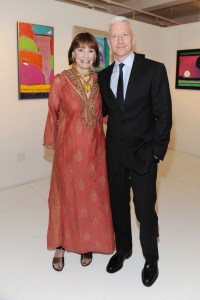 How does one turn a 14,000 square-foot Upper East Side mansion into what one prominent townhouse broker recently called "a dog"? Well, one could start by subdividing it into five or six units, and proceed to lease a few to gallerists and another to a doctor. One could repeatedly pull it off and thrust it back onto the market with a rotating cast of listing agents for a period of 9 years, varying the price by millions of dollars. Finally, one could decline to allow prospective buyers to view the property. This, roughly, seems to have been the strategy of the Mangold family, the owners of the townhouse at 39 East 72nd Street. But at long last, the house has entered contract, having most-recently asked $21.5 million, according to Donna Olshan's luxury market report. (Sources told us that Daniel Mangold—who has been living on the top floor—was the seller, having inherited the home from his mother Elva.)
"It was on the market for so long that people were were like, 'Oh, they'll never sell it,'" Jed Garfield, managing partner at Leslie J. Garfield & Co., told the Observer. "You almost became blind to the fact that it was still a listing."
Still, some remained sighted. Twenty-seven feet wide and six stories tall, the townhouse was built for personal use in 1881 by architect Robert B. Lynd, and later served as the home of Gloria Vanderbilt. Vanderbilts, of course, do not make a habit of living in non-splendid digs, and the building has great potential for single-family conversion, a fact that made its stubborn presence on the market somewhat mystifying to Mr. Garfield.
"No matter what, you're going to gut it," he said. "So what you're really buying is an envelope. You're just buying the facade." That the owners were unenthusiastic about showing the place—due, Donna Olshan told us, to a reluctance to disturb tenants—shouldn't have discouraged bidding, said Mr. Garfield, who specializes in high-end uptown townhouses.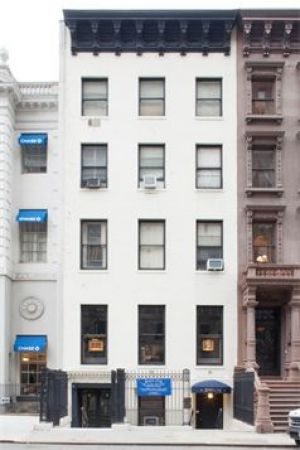 The owners-to-be, however, no-doubt appreciated the seller's motivation, which had ample time to mature. Ms. Olshan, who is president of Olshan Realty, called the contract "the deal of the market," speculating that the sale price would ultimately come in between $18 and $19 million, an estimate—and an analysis—that Mr. Garfield echoed.
One man likely less than thrilled is Gutherie Garvin, of Massey Knakal, who most recently held the listing, and who told Ms. Olshan that he'd had it at least three times since 2005. Due to a technicality, however, the contract's spoils may well go to Brown Harris Stevens' John Burger. Mr. Burger was until recently the listing agent and his agreement with the sellers allowed him when his contract with them was up to submit the names of six prospective buyers. If within 90 days of the agreement's expiration, one of those six contracted for the home, the agreement stipulates, Mr. Burger will get credit for the sale. And that, Ms. Olshan told us, appears to be the case.     
It sounded to us, though, like Mr. Garvin was being a good sport about things. And anyway, New York brokers have never had much of a reputation for competitiveness, right?