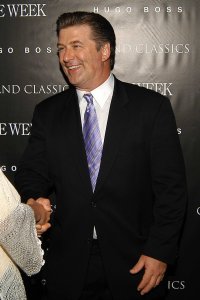 Alec Baldwin has not changed. We know, because he's told us that it's so. New York has changed. Public life has changed. And the things they've changed into do not agree, we've been advised, with good ol' Alec Baldwin, same as he ever was. "I probably have to move out of New York," he's declared. "I haven't changed, but public life has." But then, it seems, he went ahead and bought a new place in East Hampton, which he undoubtedly plans to use at least occasionally. And he's still got the one in Amagansett, which, with tongue lodged firmly against cheek, he recently tried to hawk. Despite that very public announcement of sale, it appears that Mr. Baldwin has tried to discourage real estate gossip—the press, after all has ruined his life—by "whisper listing" his Amagansett estate, passing hush-hush details of its pricing and particulars among elite brokers who do not list the home publicly. Even a quick peak at the property reveals, however, that Mr. Baldwin always preferred New York as it was way back when—even when it was, well, way back when. So we needn't feel too bad about his emergent disaffection.
"I've been building homes out here for 35 years," Jeffrey Collé recently told the Observer. "I did a house for Alec 25 years ago—plus or minus—in Amagansett." Mr. Collé, a designer and builder of palatial, handcrafted Hamptons mansions, has done work for Donna Karan and Stephan Weiss, Anne Eisenhower and various bold-faced others. Mr. Baldwin's, though, was an unusual and particularly demanding project.
"He bought this old farmhouse," Mr. Collé recalled. The home had been constructed on Montauk Highway somewhere in the vicinity of 1700, and moved to its present, more secluded, location in 1756. Oxen were employed to pull the house on rolling logs over frozen fields. "Today, they would use steel and hydraulics," Mr. Collé said. "But they'd still do it in the cold. When the dirt is soft, it makes it much much harder."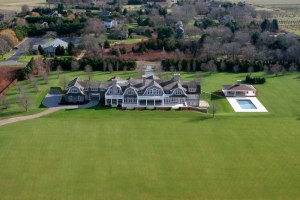 In the back of a cabinet, the builder and his crew found pails of original paint, which had been made from milk, and which used berry extracts for pigment. "Alec was very interested in doing an original restoration. We removed a number of additions that had been added after 1756, and put on new additions to bring the house up to the standards of 21st century living."
But Mr. Baldwin, aficionado of times gone by that he is, would not have 21st century materials propping up his 21st century lifestyle. "We went out and found old, worn beams and flooring from the same circa. You know, foot-worn flooring means just that. Over the years, materials became smoother and more sophisticated, for lack of a better word. We brought these elements into the house. So you don't feel the difference in age from room to room."
If only Mr. Baldwin could move as smoothly through his years in New York as through the chambers of his country retreat. If only the uncouth public shared his sophistication, his impeccable taste, his affinity for pastoral quietude. Alas.
But for those of you shopping in Amagansett who do share his love of very old wood, and who wouldn't mind a formal living room and dining room, a basement theater, a solarium and six bedrooms or so, keep your ears perked for whispers about 341 Town Lane.
 
.