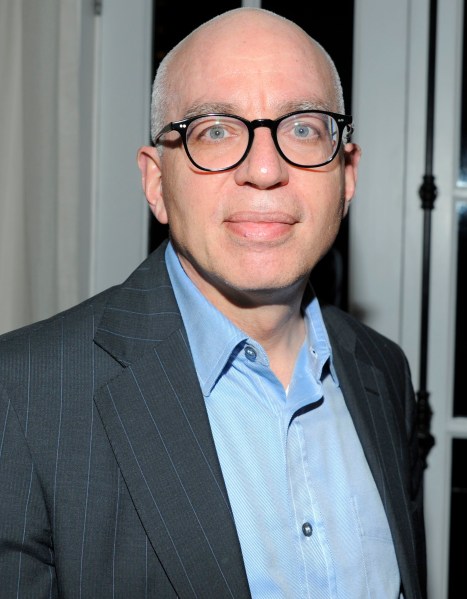 Media critic Michael Wolff is paid to be provocative. But his recent attack on what I call "social journalism'"— specifically the 1000+ person Forbes.com contributor network — is not just wrong, it's damaging to traditional journalism brands trying to survive. Mr. Wolff calls the contributor network the "Forbes vanity model, letting 'contributors' write whatever they want under your brand ('as I wrote in Forbes …') and not having to pay them anything — ultimately, of course, devaluing your authority."
I've heard the same line from the usually digitally progressive David Carr of the New York Times and privately, just the other day, from the owner of a major media company. Actually, as the person who launched the first hybrid journalism/contributor/reader social platform at a major media brand — FastCompany.com, in 2008—I've been hearing the same argument for years.
Lamenting the alleged devaluation of authority of traditional media properties that transition to platforms with large numbers of contributors smacks of the sort of old media bias you hear from journalists angry that other writers do the same thing as they do without getting paid.
There's no empirical evidence to support the claims of devalued authority. Quite the contrary at Forbes.com. Thanks to the contributors' platform, Forbes.com was finally able to leave behind its years of pandering slideshows and sensationalistic stories about sexy singles and nude beaches. Actually, it was the professional Forbes.com journalists who managed to devalue the reputation of the brand, starting a decade ago. Unpaid expert contributors, by contrast, are writing exclusively to enhance their reputations and show off their expertise. Their columns are drier than the old Forbes slideshows about lingerie and drinking, but a lot more authoritative — and more supportive of the traditional Forbes mission as a source of reliable business information.
I am not privy to data on Forbes.com, but my guess is user engagement (measured by seconds per page view) is much better for a typical contributor column than the lifestyle slideshows that used to dominate Forbes traffic. Certainly visits are way up, from about 13 million visits in 2010 to more than 45 million uniques a month last year. Readers not only don't seem deterred by a lack of authority — they seem to be drawn in by the 1000+ new authorities. The hybrid professional/contributor platform Forbes created will likely account for tens, if not hundreds of millions of dollars in newly created value in the impending sale of Forbes.
Putting aside trashy slideshows, expert contributors don't get their stuff wrong nearly as often as young (and not so young) reporters diving into subjects they know little about (which is more than common than we acknowledge, even at major media brands). Having 1,000+ experts writing means that no matter what's happening in the news, Forbes can quickly find someone knowledgeable to write in depth about a subject. And if the information is valuable, the editors can steer readers to it by promoting it on their homepage or other prominent channels.
No one claims every post by every contributor or reader will be worthwhile. But editors are paid to evaluate content and feature only the best of it on their homepage and section landing pages. Plus there are many tools that can be deployed (from counting social shares to straight "up or down" voting) to let readers weigh in on what content is most valuable.
Meanwhile, as old media hesitates, LinkedIn, Facebook, Twitter and many other pure sharing plays continue to gobble up readers looking for news and commentary. These new media companies, without hand wringing or guilt, blend together the content of unpaid contributors and professional journalists. Both LinkedIn, with its expert network, and Facebook, with Paper, have their sights set directly on traditional media companies' audiences.
Yet Michael Wolff seems displeased that platforms like Forbes are actually generating large audiences to stay competitive. Large audiences mean more page views, creating downward pressure on the CPMs (cost per thousand page views) that media companies are paid by advertisers. The implication from Mr. Wolff being that if old media would hold the line and publish only professional content, then the pressure on pricing would abate.
But it's not the news media that's creating the flood of page views on the market. It's the social media platforms, specifically Facebook. Even the biggest news sites, like BuzzFeed (with 100 million+ unique visitors a month), Forbes and Upworthy (with 50 million+ unique visitors a month) don't come anywhere near the impact of Facebook. Not even Twitter does, explains Upworthy CEO Eli Pariser.
"The average American spends about two minutes per month on Twitter, and about seven hours per month on Facebook," said Mr. Pariser. "It's not even the same order of magnitude. One in every six internet minutes is spent on Facebook."
Mr. Wolff and others have it wrong when they suggest social journalism platforms with heavy reliance on reader or contributor contributions are incapable of creating or sustaining quality and authority. Medium.com, a new social journalism platform by Twitter co-founder Ev William provides a promising model.  While they pay some professional writers, they're still evolving how to surface the best quality content that's contributed by readers. But I know that's a central part of their mission — the metric they promote is "TTR" or "Total Time Reading."
Technology today is perfectly capable of rewarding content that holds readers' attention. As the old Forbes.com trashy slideshows proved, CPMs are easily manipulated. But CPCs (cost per clicks) are no better because they don't reward publishers for the value of exposing a reader to their brand — especially when the ad is adjacent to an article that stays open for 10 minutes instead of a slide that flashes by in two seconds.
As these new average time per page measurements take hold (as a proxy of engagement), you might think old media brands, with content created exclusively by paid professionals, will emerge as the clear digital advertising winners. But I doubt it. You don't have to be a professional journalist to hold someone's attention. And you don't have to work for an old media brand to attract an audience.
Old media brands that rely mostly on advertising (those that can successfully charge for content are in a different boat) should finally accept that their journalists will have to co-exist, curate, and sometimes even take a back seat to contributors and readers. To do that, they need to race to adopt and perfect social journalism platforms. Either that, or they should expect not to survive, except perhaps, like the opera, at the whim of wealthy benefactors.
Ed Sussman is the former president of Mansueto Digital, where he ran FastCompany.com and Inc.com. In 2008, FastCompany.com was the first major media brand website to convert to social journalism with a hybrid journalism/contributor/reader platform. In 6 months, more than 2,000 bloggers and 50,000 members signed up. After Mr. Sussman left, FastCompany.com fell under the Fast Company magazine print editors, who returned it to a standard journalism site. Find out more about Mr. Sussman at his social media links profile or his Quick Links blog.