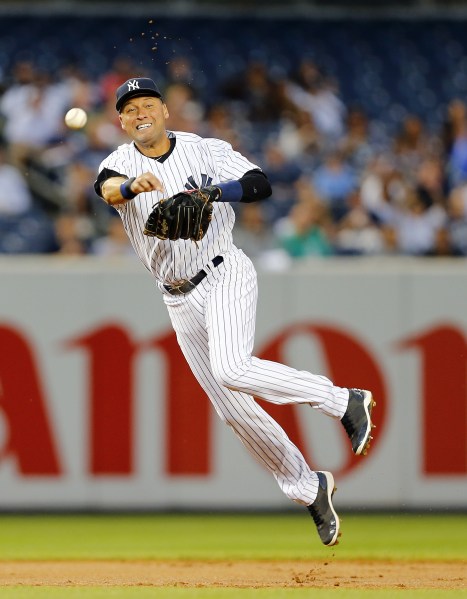 The evil empire has been knocked off its throne, at least in terms of spending the most cash.
For the first time in 15 years, the New York Yankees do not have the highest payroll in the entire MLB. That title has flown to the West Coast, with the Los Angeles Dodgers topping the list at $220,395,196.
In a distant second place, the Yankees will only be putting up a mere $203,445,586. Scoff.
The Bombers can't even claim they have the highest paid player anymore, either. Fan favorite (except, not) Alex Rodriguez is only going to earn $2,868,852 of his yearly $25 million because of his steroid suspension. The Dodgers' Zack Greinke will rake in the most dough with a $24 million salary in the second season of his $147 million contract.
The last time the Yankees didn't top the spending charts was 1998. Since then the Yanks have only brought home four World Series Championships, but still managed to gain their "evil empire" reputation. Just last year, an actual judge actually ruled "The record shows that there is only one EVIL EMPIRE in baseball and it is the New York Yankees."
As with most things in New York, we do not like coming second. Even if it is for spending money. Isn't there some bat boy we can hire for $17 million?
[protected-iframe id="3ff418c191d56e06ef1cbdce5dfb9f6d-35584880-59143305″ info="//platform.twitter.com/widgets.js" ]