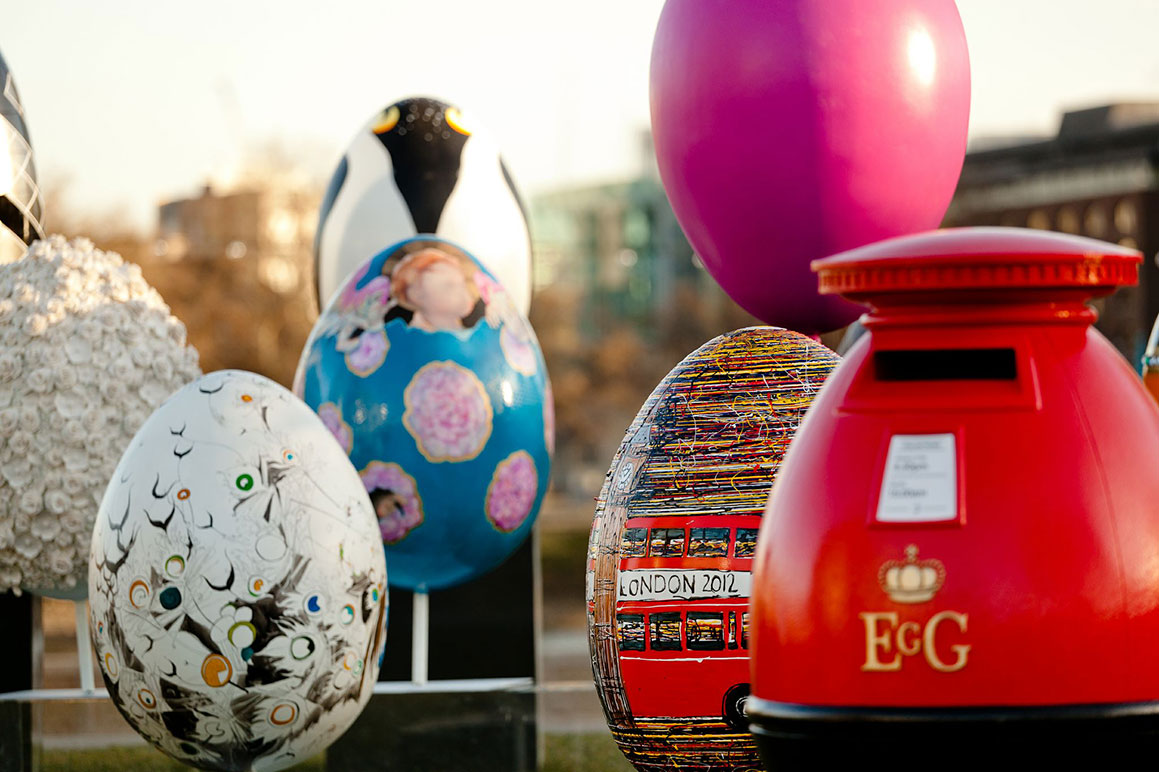 We could sit here and reminisce about the days we spent Easter egg hunting as children, bunny ears and all. But we'd much rather go hunting right now!
The 17-day long Fabergé Big Egg Hunt kicks off today, with more than 200 giant eggs placed in various locations throughout the five boroughs. 
Designed by renowned artists, photographers, architects, designers and brands, the eggs are intended to benefit the conservation charity Elephant Family and Studio in a School, a program that exposes New York City public school students to visual arts. Among the roster of designers? Ralph Lauren, Jeff Koons, Bruce Weber and Martha Stewart, to name a few. 
The first Fabergé Egg Hunt was inspired by the 2010 Elephant Parade, where over 250 fiberglass elephants placed around London raised £4 million for elephant related charities.
Each egg is available for purchase in the auction, which will take place on April 22 at Sotheby's, according to Fabergé's website. The Big Egg Hunt app reveals egg locations, and a check-in sweepstakes allows hunters to enter a chance to win one of three gemstone pendants designed by Fabergé. 
That being said, happy hunting, New York!