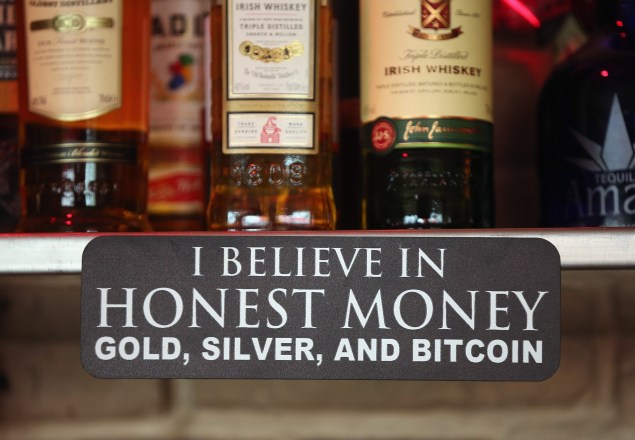 At least one college student would prefer that the digital currency become more associated with frat parties than criminality.
That's why NYU junior Jonathan Kirsh paid his dues to Phi Kappa Sigma via Bitcoin last week, as first reported by NYULocal.
"Maybe we could start a trend," Mr. Kirsh told The Observer. "Bitcoin could be a real currency at some point, and we can say we were the first."
The process was simple: the fraternity set up an account on Coinbase, a digital Bitcoin wallet, and Mr. Kirsh transferred the money over. Mr. Kirsh was so enthusiastic about the the move that he encouraged the frat to keep the currency as an investment (rather than transfer it back to US dollars), but they opted out because of Bitcoin's notorious volatility.
That uncertainty doesn't phase Mr. Kirsh, though. He's not only a huge fan of Bitcoin; he's an employee. The student bumped into Austin Alexander, Deputy Director of the new Bitcoin Center NYC, while wandering through the Museum of Sex (which is an incredibly strange place to make career connections). When Mr. Kirsh found out a Bitcoin center was opening in the Financial District, he schmoozed his way into an internship, which he said is slowly evolving into a job.
"I think the criminal connotations of Bitcoin are silly," Mr. Kirsh said. Since Bitcoin is cheaper than other currency transfer systems, "it could end up putting a ton of money into the economy. It's cheap and efficient."
Who knows? Bitcoin could be a frat bro's dream, especially if they can get the local liquor store on board.