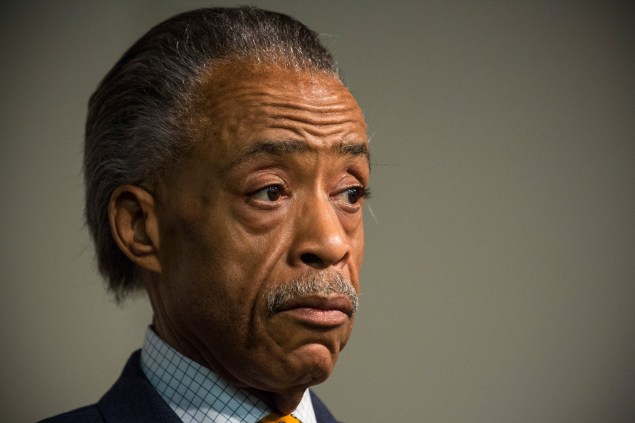 The National Action Network's annual National Convention kicked off this morning at the Sheraton New York Times Square Hotel on the heels of a report by The Smoking Gun on Rev. Al Sharpton's alleged role as an FBI informant. The New York Post and Daily News both responded with front page headlines yesterday that called Mr. Sharpton, the president and founder of the civil rights organization, a "snitch" and a "rat."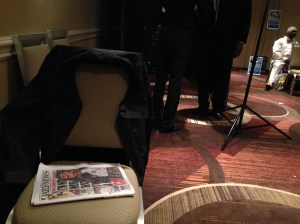 For some of the attending civil rights activists, many of whom had traveled from across the country for the week-long convention, the treatment was another reminder of the uphill battle often faced.
One observer shown the News and Post covers reacted with disgust. "That's crazy, man. The timing is ridiculous," the attendee said. "The timing goes to show you that there is a real [contempt] for the work going on here."
Almeta Walker, a 65-year-old business owner from East Orange, N.J., said that she saw reaction related to the front pages on MSNBC, where Mr. Sharpton hosts a show.
"I said, 'Get that garbage off my TV,'" she told the Observer. "But if you dig a little deeper it says that he's making an impact in his community. [The media] wants to have control over everything, they always have. What they don't know is they're not going to tell me or anyone else here who our leaders are. And whether they like it or not Rev. Sharpton is a leader."
She went on to question his decision yesterday to call a press conference to respond to the reports, which she dismissed.
"If they decided, they could do the same thing to me and dig up something from 40 years ago to try and discredit me," she added. "They're insulting our intelligence. Why now? That's what my husband and I kept saying to each other. Why now?"
Iesha Sekou, the CEO and Founder of Street Corner Resources, a Harlem anti-violence group, also took issue with the treatment.
"This thing they're doing with Rev. Sharpton in the media is about 25 years old," said Ms. Sekou, who said she encourages young people in her organization to alert police if they know about a gun that could potentially be involved in a crime. "It's simply a diversion from the really serious issues that attack his character … we won't allow the defamation of his name because when we occupy corners he comes out himself and brings his attention to it with that name, his voice and his organization."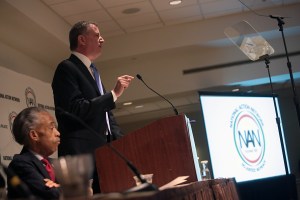 The convention today began with a ribbon cutting ceremony featuring Mayor Bill de Blasio and a panel discussion on the 2014 midterm election. Attorney General Eric Holder spoke later in the morning, and discussed the damage the negative stigma of police cooperation can have in poorer communities.
In a "let me be clear" moment, Mr. Holder argued that racial profiling is wrong and ineffective as a policing tool because it creates a contentious relationship between police and communities–as opposed to an environment where civilians want to cooperate with police because they've been treated fairly.
On Tuesday, Mr. Sharpton defended his reputation while alleging hypocrisy on the part of the media.
"I think it was very interesting that many of us are condemned for not fighting crime and now we're condemned for fighting crime," he said at the House of Justice in Harlem. "It is interesting to me, as we deal with the whole criminalization of many in our community, that the premise of a lot of this media is that I should have been with the mob rather than with the government."
Kirsten John Foy, a former candidate for City Council and Brooklyn chapter president of NAN, in opening remarks on a gun control panel, said that destigmatizing police cooperation in the African-American community was a matter of life and death. "We have to get to a point where it's about saving lives," he said, adding that young people have to realize "it's my job to remove any and every threat to my community."
Without that attitude, Mr. Foy said, "then you are an enemy to our community."