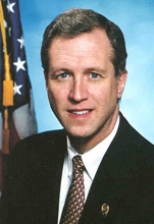 TRENTON – Lawmakers investigating the George Washington Bridge lane closings will get a closer look at Gov. Chris Christie's internal review.
Gibson, Dunn & Crutcher, the firm commissioned by the administration to conduct the review, delivered the interview memos created from its report. The documents were handed over to the legislative committee investigating the administration.
"We got a DVD delivered to our counsel's office," said Assemblyman John Wisniewski, co-chairman of the legislative committee.
The committee's counsel will review the files to determine if Gibson, Dunn & Crutcher complied with the panel's request, Wisniewski said.
The committee gave Gibson, Dunn & Crutcher until today to handover the interview memos or face a legislative subpoena.
The law firm gave the committee a list of 75 people on Friday they interviewed during the investigation.