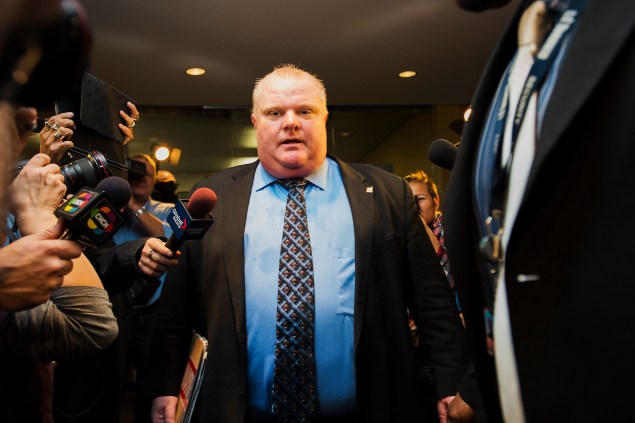 Brooklyn Borough President Eric Adams has no regrets about offering booze to Toronto Mayor Rob Ford, who generated worldwide headlines last year after his crack cocaine scandal and has long been accused of having an alcohol problem.
"He still takes a brew every once in a while," Mr. Adams insisted today, speaking at a round table of local reporters. "We have some of the great breweries here in Brooklyn. Brooklyn Brewery … is doing a great job. Any chance I get to promote Brooklyn products in Canada, I'm excited about."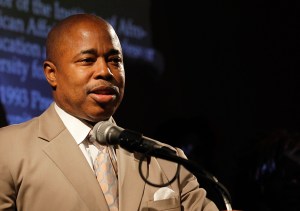 This weekend, Mr. Adams challenged Mr. Ford–whom he called "colorful"–to a bet on the outcome of the NBA playoff series between the Toronto Raptors and the Brooklyn Nets. The bet came after the Raptors' general manager yelled "Fuck Brooklyn!" at a rally before the first game.
Mr. Ford recently accepted the bet, but with a condition: "I don't want it involving alcohol because [I] know it will get spun," he reportedly told the Toronto Sun, inviting the borough president to Canada to watch one of the games.
The no-alcohol condition was more than fine with Mr. Adams, who yesterday wrote to Mr. Ford, "I would like to offer you the terms of the winner receiving a CD of our favorite local artist." Mr. Ford subsequently accepted the offer.
Mr. Adams told the Observer today that he was indeed hoping to go up to Canada. "If the series extends, I'm going to try to get to Toronto," he said.
As for Mr. Adams' musical selection if the Nets win?
"I'm going to give him [the] Jay-Z remix of 'New York,'" he  said. "I told him he can give me anything but Justin Bieber."