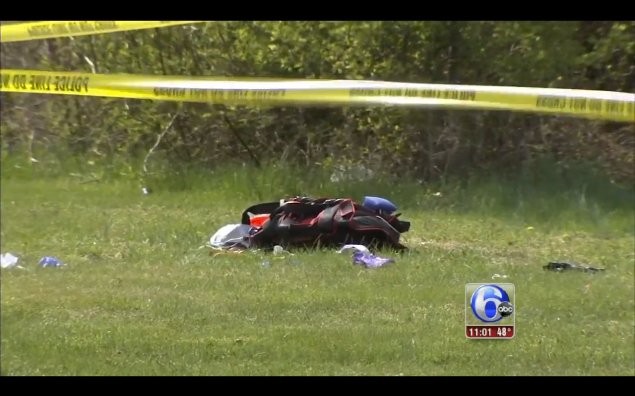 An experienced skydiver suffered fatal injuries after his "wing suit" failed to open properly.
49-year-old Arkady Shenker landed in a New Jersey backyard around 2 p.m. Sunday, Philadelphia's NBC 10 reported.
The Gloucester County Prosecutor's Office told WPVI that Mr. Shenker was an experienced diver, with more than 350 jumps. During his last dive, authorities confirmed that he was wearing a special outfit called a "wingsuit," which allows the skydiver to lean forward while falling.
"We saw him coming down. He was going around and around," witness Lamont Dye told the TV station.
Anne Marie Dye, who was Easter egg hunting nearby, added, "I saw the jumpers. Then I noticed one … He was just spinning."
Medics arrived in a helicopter and brought Mr. Shenker to the Kennedy Hospital in Washington Township. However, he was pronounced dead at 3:38 p.m.
Mr. Shenker, a Bensonhurst resident, performed his last jump on his own, but was with a group of 15 other participants in a plane operated by Freefall Adventures in Monroe.
On its website, Free Fall Adventures claims to have a "long history of providing top quality tandem skydiving and skydiving lessons for people from all over the Northeast."
It remains unknown what caused the accident, but federal authorities will begin an investigation, NBC 10 reported.