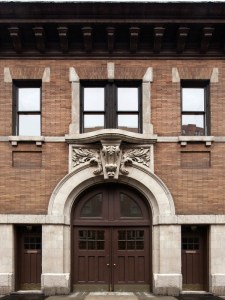 In many ways—OK, some ways—this has been, in the world of Manhattan real estate reportage, the week of the equine. As debate over horse-drawn carriages in Central Park continued, one interested citizen took time to visit the critters in question at home. Still another made an inspection of the very-ritzy future digs of the city's police mounts. Even we at the Observer engaged in a certain amount of horsing around. And as if all that wasn't enough, an early 20th century carriage house-turned-mansion at 165 East 73rd Street just sold for $13.4 million, according to city records, $1.1 million off the asking price.
Sellers Antoinette and Rev. Ivan Weiser were only the most recent members of Ms. Weiser's family to own the property, which had belonged to the clan for the whole of its 110-year life. Unsurprisingly, it could use more than a little work. The basics, however, have the potential to fuel a pretty spectacular renovation. Built in 1903 for Henry Harper Benedict, the president of the Remington Typewriter Company and Ms. Weiser's great uncle, the home—constructed of limestone and yellow Roman brick—stretches 25 feet across its facade. Mr. Benedict kept a mansion on Fifth Avenue, and used the property first for horses, carriages and staff, and then for cars. Vestiges of the building's days as a stable include arched doorways, 10 and 15-foot ceilings and a hand-carved hitching post. An absence of pillars and beams allows for " for an easy and creative renovation," in the estimation of the listing at Sotheby's, which was handled by Vanessa Kaufman.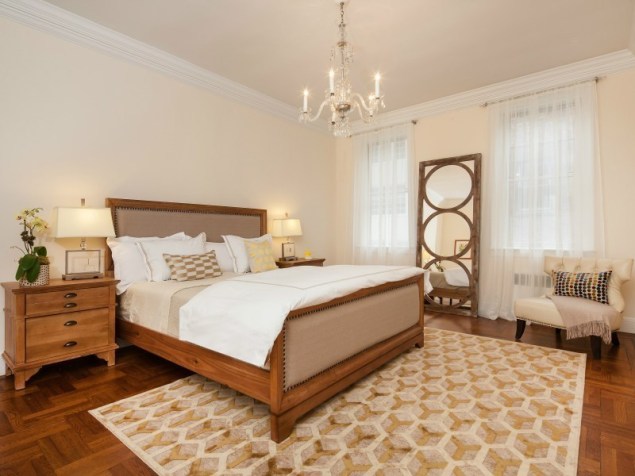 But there will be no reason for the new owners to take a hotel room during construction. Already present are six bedrooms and five baths, 5,058 entirely habitable square feet. There's even an "in-law" apartment for guests pesky and welcome alike. Not included, according to a January listing write-up in the New York Times? The couple's 5,000-strong collection of antique toy soldiers, which they showcased in the living room in a display befitting a high-end jeweler.
The buyers, known as 165 East 73rd Street LLC, are playing hard to get for now. But we're pretty sure they won't mind giving up the toy collection, even if they've got a brood of young'ins. Just living in a stable ought to provide sufficient fodder for make-believe. But then again, who wants to deal with toys these days, anyway? Let alone imagination. Where do we plug in the Playstation?