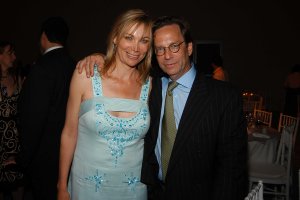 Leafing through city records these days, one could be reasonably led to believe that Arts and Crafts has become an astonishingly lucrative profession. After all, how else could Wendy Cherwin, a self-described "Independent Arts and Crafts Professional," afford to shell out $22 milllion for a duplex (double floor-through!) co-op at 820 Park Avenue?
But before buying a hot glue gun and a crate of felted wool, one should note that inheritance can be helpful, of course, and there's also the fact that Ms. Cherwin is the wife of Matthew Cherwin, who was named co-head of JPMorgan's Global Credit, Securitized Products and Public Finance earlier this month, right around the time the sale closed on his new apartment. (Mr. Cherwin's co-head is a fellow named Guy America; he is, as best we can tell, totally real and not a GI Joe character—our best people are vigorously investigating how this is possible.)
A purchase at 820 Park is an excellent—if wildly extravagant—way to celebrate a promotion. We spoke with someone in-the-know back in 2012, when sellers Pamela Farkas and Andrew Paul first listed the unit for $24.7 million, who told us, "It's a building of billionaires, not millionaires." High society regulars, Ms. Farkas and Mr. Paul were at the time making a circuit of Greenwich Village, where they owned a townhouse, Nantucket and Vermont. (How exhausting!) Certainly, though, they were not fleeing the discomforts of their place on Park.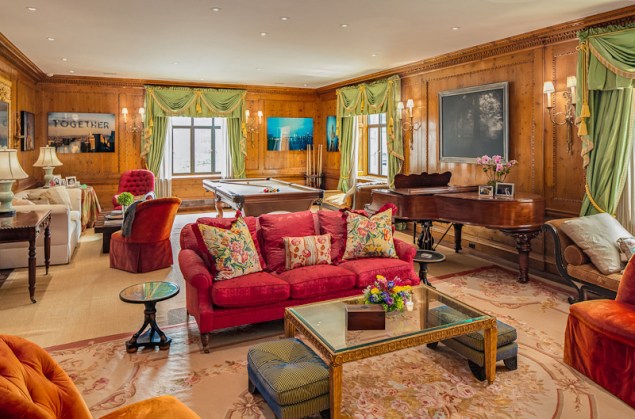 Based on their new pad's layout, we'd guess that the Cherwins like to host. A private elevator opens on a massive, marble-floored entry gallery, off of which stand a coat room (yes, coat room), and mammoth dining and living rooms. These all contribute to what in the estimation of the listing shared by Cathy Franklin and Alexis Bodenheimer at Brown Harris Stevens constitutes "some of the most spectacular formal entertainment space in New York." With griddle, double-Sub Zeros and warming drawers on offer in the kitchen, the unit is amply outfitted for even the most demanding private chef. There's also a total of 180 feet of Park Avenue frontage, suitable for moments of quiet contemplation and/or self-congratulation. (The apartment's multiple bars represent useful accessories for all of the above.)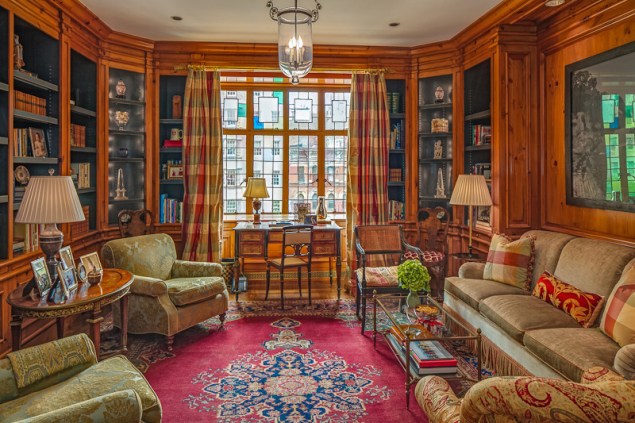 In 1997, the New York Times bumped into Ms. Cherwin (née Kurzon) just after Christmas at Bloomingdale's, where she was returning a pricey holiday sweater. And if her taste in real estate is any indication, she's most likely still a Bloomies acolyte. Lucky for her, the flagship is just a short walk from her new home! But she won't have to hoof it, of course, if she's not in the mood.