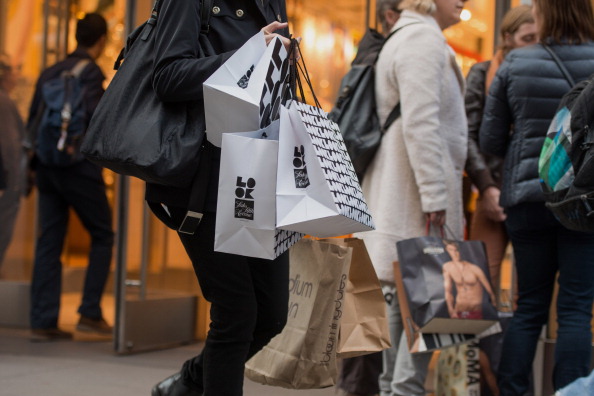 Is this what they mean when they say Made in China?
Stephanie Wilson, an Australian living in West Harlem, was rifling through a Saks Fifth Avenue shopping bag for her receipt, when she found an SOS from a worker thousands of miles away in the People's Republic according to a report in DNAinfo.
"HELP! HELP! HELP!!" said the letter, obtained by the site, which was tucked into the bottom of the bag.
Written in blue ink on white pad paper, the message was signed by Tohnain Emmanuel Njong, a man who said he made the paper shopping bag in a prison factory, all the way in the eastern city of Qingdao, Shandong Province, DNAinfo reported. The sender enclosed a passport-photo sized color picture of him wearing an orange jacket.
"We are ill-treated and work like slaves for 13 hours every day producing these bags in bulk in the prison factory," said the S.O.S., after narrating other injustices such as being wrongfully imprisoned for fraud and "molested and tortured" while behind bars. At the end, the captive said, "Thanks and sorry to bother you," then scrawled his email on the back.
"I read the letter and I just shook," Ms. Wilson, who works for the nonprofit organization Social Accountability International, told the website.
Meanwhile, the site tracked down and found the prisoner through the now-inactive email address and some social media accounts linked to it. In a two-hour phone interview, Mr. Njong, now 34, claims he got arrested while teaching English in the southern Chinese city of Shenzhen. After being cuffed, the French-speaking bilingual said he was made to work in a laogai or prison factory, filling a quota numbered in shopping bags, electronics and clothes.
Like the other convicts, he recorded his productivity by a pen and paper furnished by the prison handlers, but which he used to write five letters, Ms. Wilson's being one of them, while under the covers in his bed.
"We were being monitored all the time," said Mr. Njong, who was discharged in December for good behavior and is now safely working in Dubai. Telling DNAinfo that though he hoped the letter would help lead someone to him, he couldn't believe that it actually reached someone a year later. "I am just happy that someone heard my cry."
Tiffany Bourre, a spokeswoman for Hudson's Bay Company, which holds a controlling stake in Saks, told DNAinfo that they had heard about the letter and are now ensuring all vendors meet their zero tolerance policy for forced labor.
The Department of Homeland Security's senior policy adviser Kenneth Kennedy asks, "Was there actual knowledge [of slave, convict or indentured labor?] Or was there knowledge that they avoided knowing or seeing?" Mr. Kennedy told the site. "All that plays into the investigation."