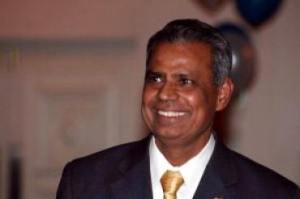 Assemblyman Upendra Chivukula (D-17) targets the Tea Party in his campaign's second of two ads that will both go up on cable TV on Monday, according to Chivukula Campaign Manager Henry de Koninck.
"I am the Tea Party's worst nightmare," the Democratic hopeful says in the ad.
Because it's a split district, the campaign purchased a week's worth of time for the two ads in both the New York and Philadelphia markets.
"We buy week by week but our intention is to stay up for the duration of the campaign season," de Koninck said.
Chivukula is running in a four-person contest in an attempt to succeed retiring U.S. Rep. Rush Holt (D-12).
State Senator Linda Greenstein (D-14), Assemblywoman Bonnie Watson Coleman (D-15) and plasma physicist Andrew Zwicker are also running.

The winner of the Democratic Primary will face Dr. Alieta Eck in the general election.
See Chivukula's ad here.