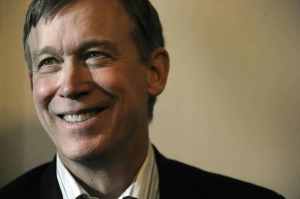 Colorado politicians slapped back at Gov. Chris Christie after he questioned their Rocky Mountain quality of life under the rule of legalized marijuana.
"Whether it's hiking season or snow season, we invite Gov. Christie to experience Colorado's quality of life anytime," Sen. Michael Bennet told POLITICO in a statement. "From the beauty of the rolling hills of the Eastern Plains to the magnificent landscapes in the mountains and from our smallest rural towns to our largest cities, Colorado offers the greatest quality of life in the nation. In fact, our quality of life is one reason more innovative companies are moving into the state. If Gov. Christie does find the time to visit, I'm sure he'll find our Western hospitality on display."
Gov. John Hickenlooper's spokesman also issued a statement.
"A lot of people think Colorado is great place to live, work and play. Plus, we have a pretty awesome quality of life."
Read the story in POLITICO here.