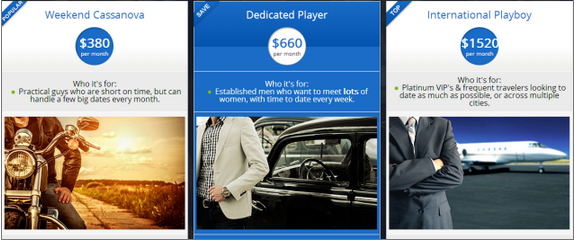 Finally, just what we've all been waiting for: a site that helps creepy dudes on Tinder be even creepier on Tinder.
Yesterday, we spotted The Daily Dot reporting on Personal Dating Assistance (or PDA — get it?), a site that offers to ghost write dating profiles for dudes with no game. Apparently, the service uses "science" to "pimp" men's profiles, personalize their messages and even find the "highest quality" matches for them.   
Naturally, we decided to head over to PDA to see what all the hullabaloo was about. We wanted to get the inside scoop on the process, and maybe even sign up for, you know, the sake of #journalism.
Our journey into the website started out hopefully. We were greeted with the ego-boosting About page:
"If you're reading this, then you're probably already a reasonably attractive & successful guy. Maybe not Cary Grant, David Beckham or Tony Stark…but you've got your act together."
Just what we need — more guys on dating sites thinking they're god's gift to single women. But then we got to the actual sign-up portion of the site, and our faith in humanity died just a little bit more.
The prices vary based on how frequently customers expect to go on dates — from $380 a month for guys looking for "a few big dates every month," to an exorbitant $1520 a month for "platinum VIPs" looking to "date as much as possible, or across multiple cities."
For those insane prices, it would probably be cheaper to hire an actual human online dating coach.
Utterly perplexed by the cost, we started contemplating what sort of people would ever pay that much for a service that calls itself "Pimp My Dating Profile." Shouldn't the fact that the service is called "Pimp My Dating Profile" be enough to convince people not to take advice from this company? Perhaps the testimonials could answer our queries. "Alex" said:
"I use it for getting laid. If I could date every night, I would. PDA works even better when combined with my own messaging. They do a good job following up because sometimes I forget myself and girls slip through the cracks. No bueno. I used to date once a week. Now I'm at double or triple. Not planning on marriage or kids, so I'll probably be a customer for life"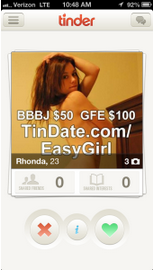 No bueno, indeed. "Jordan" tried his darndest to justify PDA, but somehow just made us sad:
"At first I was reluctant to try it. Who wants to pay someone else to find me dates, but after reading a bit I actually realized I was spending half my life, and plenty of times failing anyway. My time is way more valuable. I pay someone else to do my other chores, and now this. I travel a lot too and this XXXX service makes my lonely road time entertaining to say the least!"
So, no to that. In the end, we decided to swipe left on this particular service. We don't get paid enough to warrant being a Weekend Cassanova.
We'll stick to Tinder-ing on our lonesome. We don't need someone else to find the high-quality matches.