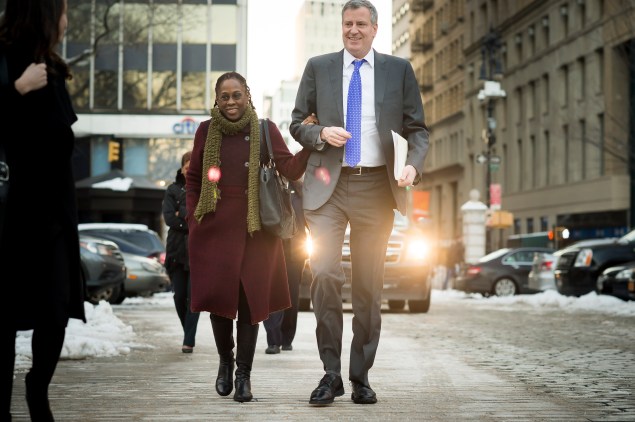 Mayor Bill de Blasio and his wife, Chirlane McCray, gave over $5,500 to charity last year, according to tax returns released by the mayor's office this afternoon.
The total amounts to about 3.5 percent of their joint $159,721 salaried income, the filings show.
The $5,597 total includes contributions to the Brooklyn Food Coalition, Up Beat, a group that "uses the pursuit of musical excellence and ensemble performance to bring about positive change in the lives of South Bronx children," and the Red Hook Initiative, which aims to "nurture young people in Red Hook to be inspired, resilient, and healthy, and to envision themselves as co-creators of their lives, community and society," according a spokeswoman from the mayor's office.
They also gave to churches across the city, the spokeswoman said.
City Council speaker Melissa Mark-Viverito contributed no money to charity, according to her filing, which was first reported by Capital New York.