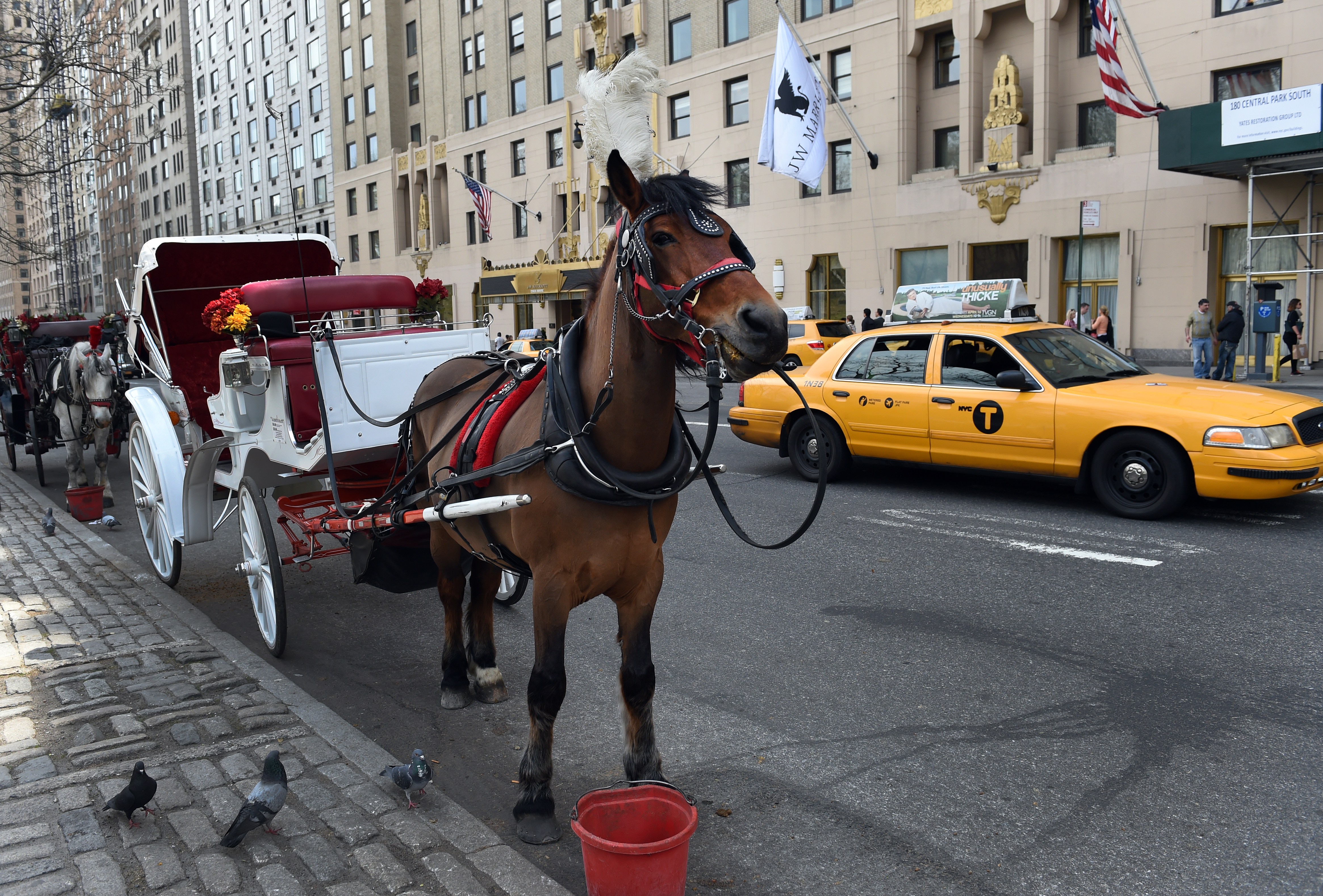 There's more fuel for de Blasio's fire.
A carriage driver has been accused of altering a hoof brand to make an old, sick carriage horse appear to half its age.
Frank Luo allegedly branded the wrong hoof number on a 22-year-old horse named Ceaser in order to work under the license of a 12-year-old horse named Carsen, the New York Post reported.
According to the details of the case, which were originally obtained by the Associated Press through a Freedom of Information Request, a city vet noticed the horse had Carsen's ID number on its hoof but its "physical characteristics and medical condition was that of an older horse."
Ceaser, who was supposed to be resting on a farm in Pennsylvania, had a mild, chronic condition called "heaves," which compares similarly to asthma.
Initially, Mr. Luo admitted no fault and attempted to prove the horse was Carsen by submitting a handwritten note from a Pennsylvania farmer who claimed Ceaser had been on his farm for months.
After the city requested more proof and the veterinary exam, Mr. Lou told the Associated Press that he made a silly mistake.
"I did not switch the horses. It's just very confusing because they look alike," he said.
Five days later, the accused's lawyer said he sold the horse, for he couldn't afford to have him sitting around.
The sale ended the investigation by the Department of Health and Mental Hygiene, who is in charge of monitoring the horse's health, but an investigation of Mr. Lou by the Department of Consumer Affairs continues.
He was first cited in July for working at least two horses without active licenses.
He also came under fire for working Ceasar for nine days in July when the horse was supposedly in Pennsylvania enjoying the five weeks of annual pasture solace mandated by city regulations.
This guy certainly isn't helping his cause. We wonder if he's a de Blasio fan?