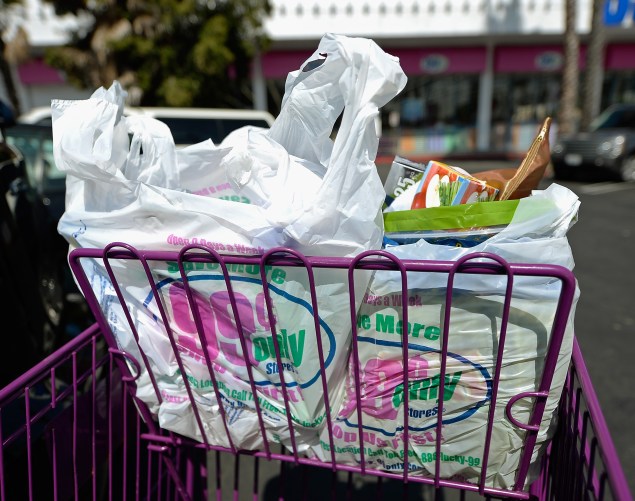 State Senator Diane Savino is not a fan of the City Council's push to force grocery stores to begin charging 10 cents for plastic bags in an effort to curb their use.
"i have already called my councilman and told him to vote NO. it is not the 10 cents a bag, although, exempting those on Public Assistance is absurd and insulting to the rest of us. if good Environmental policy is to work, it requires an all in mentality," she railed on her Facebook page. earlier today.
Ms. Savino, a member of the breakaway Independent Democratic Conference who represents parts of Staten Island and Brooklyn, argued that people receiving food stamps should not be exempt from the proposed charge, as specified in the legislation currently making its way through the council.
"we don't exempt those of limited means from paying the 5 cent deposit on bottles and cans, do we? now don't bet me started on the Bottle Bill, but at least the approach is consistent to all," she said. "if you don't want the plastic bags, ban them, don't make us pay for them. as for allowing the retailers to keep the 10 cents so they will 'invest' in paper and reusables, please!"
"ban the bags," she added, "and that will happen overnight and that will lead to greater compliance. not some half-assed, feel good, limousine liberal approach! there i feel better now."
Councilman Brad Lander, the prime sponsor of the bill, has touted a provision mandating free bags, for "any person using the New York state supplemental nutritional assistance program or New York state special supplemental nutrition program for women, infants and children as full or partial payment," as a mechanism to prevent the measure from hurting low-income families struggling to make ends meet.
Food stamps can't be used for non-food products, but EBT (Electronic Benefit Transfer) cards generally allow recipients to pay for non-food items with other cash assistance benefits.
In a follow up interview, Ms. Savino doubled down on her argument for consistency.
"The bigger point is, in terms of environmental policy, I think this is a dubious approach," she said. "Ban them outright, or everyone has to buy in. "
The bill has been signed onto by 21 members, as well as Public Advocate Letitia James.
Mr. Lander and the city council speaker's office did not immediately respond to requests for comment.