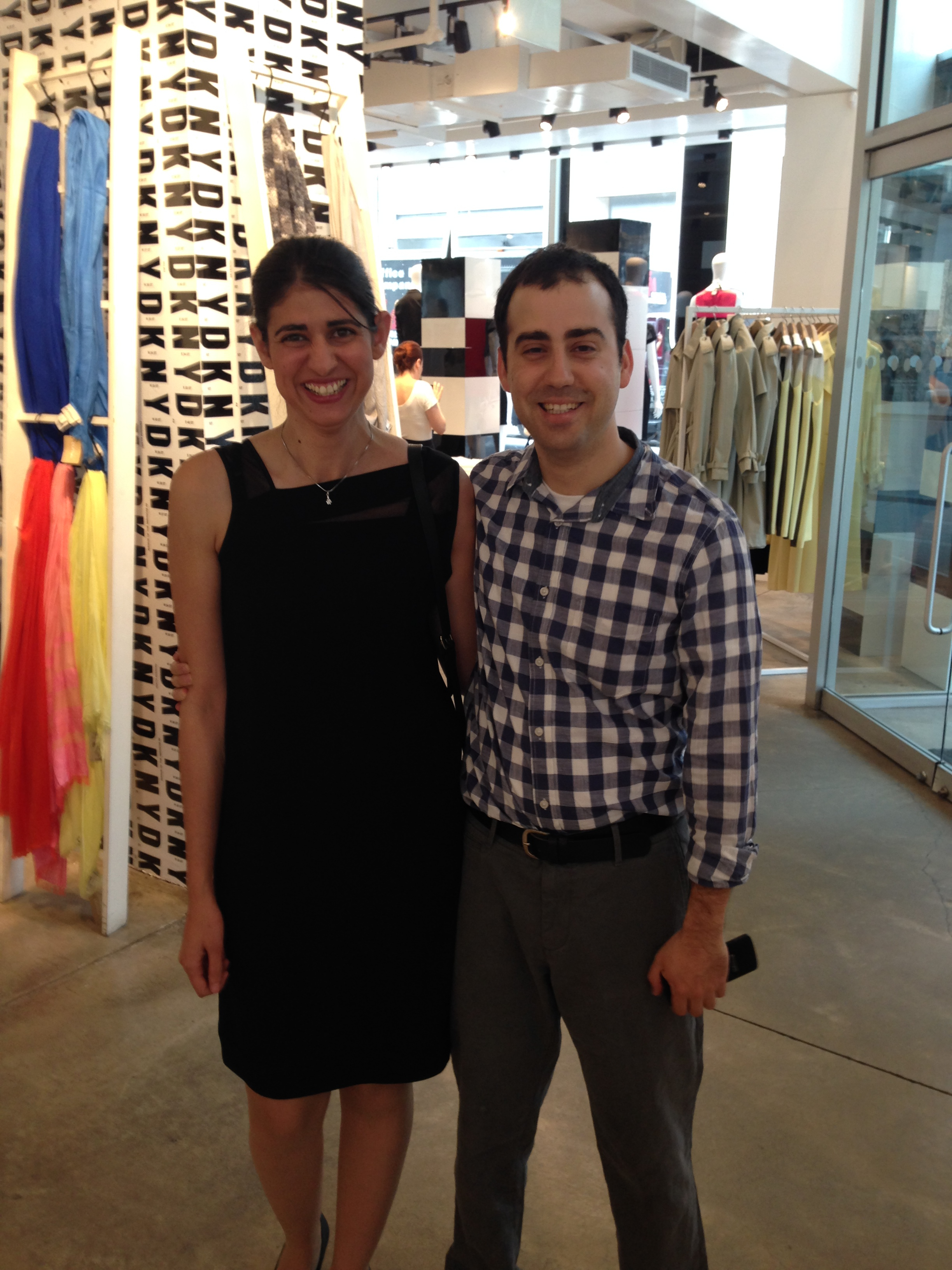 No matter how seriously you take shopping, there are really only two ways to do it: in stores and online.
But if the new wearable tech software pioneered by Israeli startup Awear Solutions takes off, there could be a third way to spot the clothes and accessories you covet: on the streets.
Awear functions through a digital chip embedded in garments. Users who have the Awear app can use it to scan, say, a stranger's cute bag at a coffee shop, as long as they're within 30 feet of the item. If the bag's equipped with an Awear chip, the shopper can buy it directly through the app.
Not only does this eliminate the often awkward "excuse me, where'd you get that?" exchange with a stranger. It also opens the door for identifying counterfeit products and rewarding the shoppers whose clothes and accessories are scanned most often. So having enviable street style could actually pay off in discounts, rewards and more.
The Israeli screenwriter Liron Slonimsky developed the technology when she and her friend were shot down in the aforementioned coffee shop situation, with a stylish stranger insisting she had no idea where she'd gotten her bag.
"She was a bitch," Ms. Slonimsky told the Observer with a laugh, "but thanks to her, I have my startup."
Ms. Slonimsky first wanted to translate the idea into a science fiction screenplay, but ended up starting a company instead. And on Monday, April 14, DKNY helped her present her new product to American consumers with an Easter Fashion Hunt. Guests downloaded the Awear app and selected their favorite Easter egg from the screen, pictured above. The app then used Awear's technology to give "hotter" or "colder" prompts as guests moved through the store searching for their chip-equipped items. This reporter found her designated envelope wallet in less than two minutes, thank you very much.
DKNY and Awear connected through Yuli Ziv, founder and CEO of the Style Coalition, DKNY spokesperson Aliza Licht told the Observer.
"We love the idea," Ms. Licht said on Monday. "I wanted to do it because I thought it would be a fun scavenger hunt, but also to introduce the technology to the industry. The applications are vast."
Fashion-tech collaborations can be hit or miss, but Awear's software works because it solves a problem, noted Ms. Ziv, an expert on social media and technology in fashion who's released two books on the subject.
"This can be a game-changer," she said of Awear. "If it's adopted by a large number of brands, this can be a whole new platform. It can be a platform that has its own API and other people developing apps on top of it. That's what a lot of social [retail] apps we see are missing right now."
Indeed, many ecommerce startups simply take existing technology and combine it with online shopping. Small startups are linking online retail to instant messaging or social networking to improve customers' experience, but those efforts haven't done much to revolutionize the shopping experience.
Awear's next challenge is adoption. Ms. Slonimsky's goal is to enlist 20 brands and retailers to embed the chips in their newest lines. Embedding a chip costs less than one dollar per garment, Ms. Slonimsky said, and "if you put it on 2,000 items in your new collection, you're making 2,000 customers into advertisers."