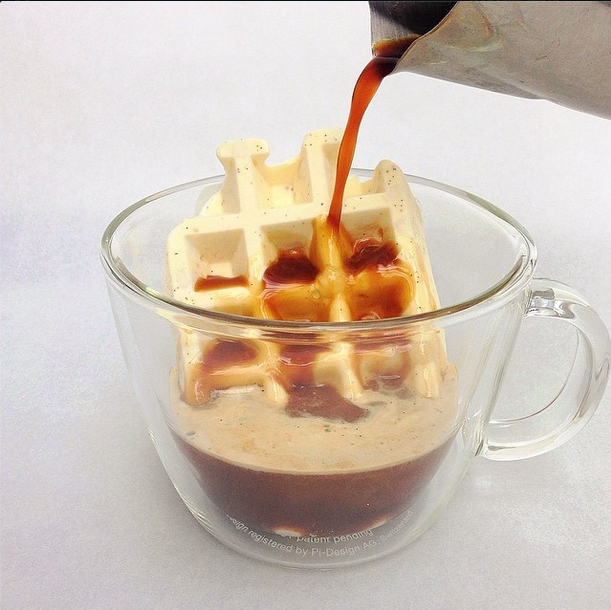 The genius behind both the Cronut and chocolate chip cookie shot glasses is bringing a more delicious waffle to your taste buds.
Dominque Ansel will soon offer the Waffogato as their own take on the traditional affogato, but some are calling foul play, GrubStreet reported.
OC Weekly is claiming the treat is an "incredibly blatant ripoff" of the Wafflegato served two years ago at the SoCo Collection in Costa Mesa, California.
The hit bakery's new treat, which is in honor of Taste the Nation, an event to support Share our Strength in fighting child hunger, tops bits of Belgium waffles with vanilla ice cream, sea salt, warm maple syrup, spiked espresso and surprise pearls of tapioca.
The SoCo Collection dessert featured waffles, small-batch gelato, smoked sea salt and an espresso shot.
They're right; it's similar, but it's not like syrup and ice cream are new to waffles.
Besides, it looks delectable.