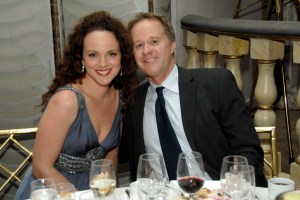 As both an announcer and a player, Patrick McEnroe has always been less fiery in his approach to tennis than his older brother John. (Mr. McEnroe peaked with a rank of No. 28 in the world, while John managed to reach the No. 1 spot; what his more laid-back personality has cost Mr. McEnroe in awards, it has surely made up to him in freedom from heartburn.) And when it comes to real estate, too, Mr. McEnroe has shown more sedate tendencies. While John has lived in the near-comically grand Beresford and apparently owns a pair of properties in Malibu, Mr. McEnroe has for years made his home in a Nolita loft; for beach getaways, he and his wife, actress Melissa Errico, prefer comparatively humble Sag Harbor. (Key word: comparatively.) But Mr. McEnroe and Ms. Errico appear to have had their fill of Nolita—or at least of their little corner of the neighborhood. They've just sold their place at 285 Lafayette Street for $4.99 million, according to city records.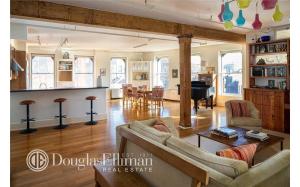 The couple listed the three-bedroom briefly back in 2008, but quickly withdrew it from the market. "The market at that point—obviously it was a little bit weak," said Douglas Elliman's Andreas Mann, who had the listing. "Also, they had not found an alternative place to live. So, you know, you put it on the market, and then you start looking around and realize you're not finding anything you want, so you pull it back."
Mr. McEnroe and Ms. Errico have three young daughters, and we can certainly sympathize if they feel they need more space. We can also see, though, why it might have been tough to let the place go. Designed by the ubiquitous Costas Kondylis, the condo has exposed wooden beams and Brazilian cherry wood floors. Light fills the living spaces and Urban Archaeology fixtures adorn bathrooms. The building, a former chocolate factory built in 1912, has itself enjoyed an esteemed following. David Bowie bought a couple of penthouses there back in 1999, and hotelier Ian Schrager sold his $11 million duplex in 2011. Courtney Love has rented locally, too, apparently assuring her landlord with a character reference from Bono.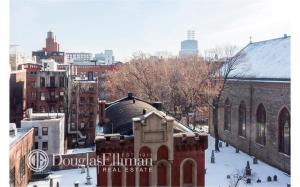 In fact, the buyer, Michael Maharam, already lives in the building himself, one floor down in a 2,750 square-foot pad he picked up in 2002 for $1.88 million. An heir to his family's textile business, Mr. Maharam looks poised to put together an enviable duplex. But Mr. Mann was unsure of his plans. He has, though, noticed something of a pattern. "People who live in that building really like it," he said. "Very often when they have the option to combine, or to enlarge, or to have a second space in the building, they take it."
Who hesitates is lost. On the court, and elsewhere.