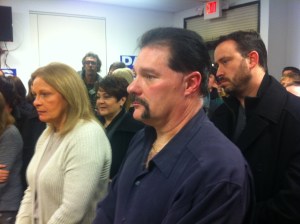 For a political contest that looked hotwired for a riverfront slugfest, there's not much going on in the money race.
It's a one-sided Bayonne cash-on-hand beat-down.
Trying to slash through opponent Jimmy Davis in the May 13th election, Mayor Mark Smith reported raising $133,016 with $242,781 cash-on-hand.
His team has an additional $50K COH.
Davis raised $89,089 and now has $15,888, according to the state Election Law Enforcement Commission's (ELEC) 29-day reports.