At the third annual TechDay NYC, Eric Schneiderman honored EnergyHub with the "Best Green StartUp" award. This was one of the highest honors at the event attended by five hundred start ups. EnergyHub is an energy monitoring company based in Gowanus. It was founded in 2007 and has since amassed nearly a million customers throughout North America.
EnergyHub provides a software platform for controlling energy management devices in people's homes, primarily smart thermostats. By giving customers remote access to their utilities, people can control the temperature of their home more easily. The software also provides feedback designed to save users money—say you leave the house with your air conditioner running, and it's going to be a cool day, EnergyHub allows you to remotely turn off your AC. They also offer incentives that prevent black outs and brown outs. When electricity demand is at its peak, users can opt to have their temperature adjusted slightly, decreasing strain on electric companies. In exchange, consumers gets a small kickback, usually a credit on their next bill. EnergyHub does not target users directly; instead, it works with utilities, cable companies, security companies and thermostat manufacturers to provide this service.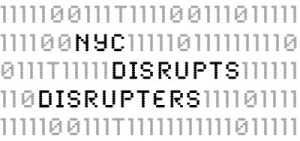 While Mr. Schneiderman has been a harsh critic of other New York start-ups, recently taking on Uber and Airbnb, he "remarked to the crowd his support for the tech sector" when presenting EnergyHub with the award. He also tweeted praise for the company, saying he was "proud to support innovation & #environment protection by honoring @EnergyHub as Best Green Start Up."
Giving this award came as part of the Attorney General's larger Earth Week celebration. Mr. Schneiderman issued a guide for fighting climate change in New York. He also noted the state's environment protection achievements in this map. Even his Instagram #ThrowbackThursday was Earth Week themed, a picture of him distributing reusable grocery bags in 2008.
Andy Martin, vice president of product and marketing at EnergyHub said that while the brand has not had previous interaction with the Attorney General, the company was "very happy and grateful to receive the award." It is the first major industry award for the young New York company.