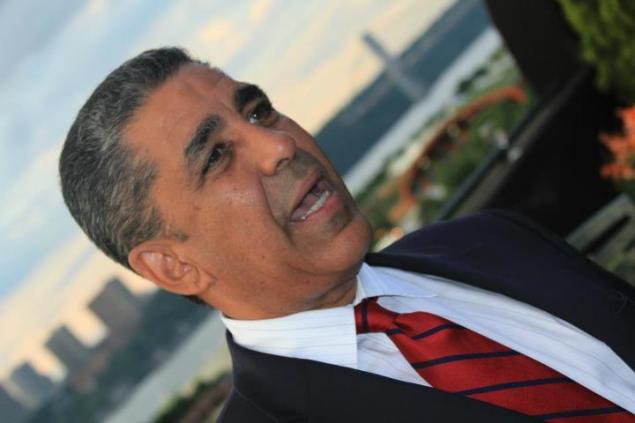 Congressman Charlie Rangel earned the coveted endorsement of President Bill Clinton today. But Mr. Rangel's opponent, State Senator Adriano Espaillat, said he's still eying an even bigger fish.
"I'm not underestimating the endorsement of Bill Clinton," Mr. Espaillat said in an interview on WABC's Geraldo Rivera radio show this morning, "but I'd rather have the endorsement of President Obama."
Mr. Espaillat, who is expected to announce the backing of Comptroller Scott Stringer this afternoon, went on to note that Mr. Obama has stayed neutral so far in Mr. Rangel's re-election campaign, and reminded listeners that the president had suggested in 2010 that Mr. Rangel should bring his political career to a close.
Mr. Rangel has nevertheless repeatedly emphasized his close connections with the White House during this year's campaign, which looks likely to be the toughest of his decades-long career in Congress. "It's also clear that one of the people that the president lauds for doing the work, whether it's the economic recovery bill, or the affordable health bill, it's me," Mr. Rangel told the Observer earlier this month.
For his part, Mr. Espaillat noted that he was disappointed not to receive Mr. Clinton's endorsement. "I really love the Clintons," he told WABC. "I'm a little bit disappointed they're not on the side of change this time around."
A representative for Mr. Rangel declined to comment.
Two other candidates are also competing against Mr. Rangel in the Democratic primary: Pastor Mike Walrond and community activist Yolanda Garcia.