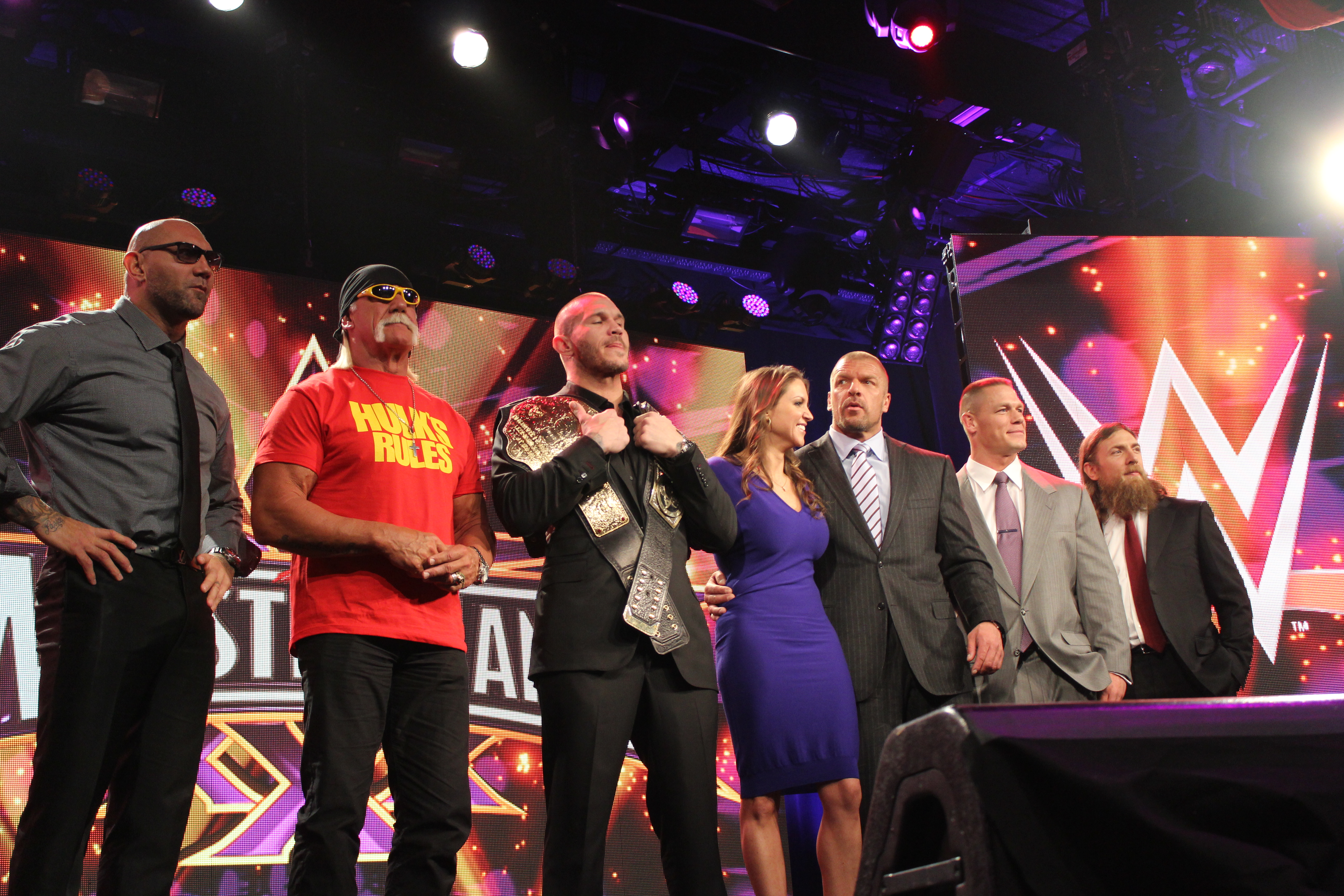 Can we tell you all the reasons why the WrestleMania 30 press conference – put on by World Wrestling Entertainment to promote its biggest event of the year – was better than all other press conferences?
Yes, every wrestler shilled this weekend's big New Orleans event to us, as well as the new WWE Network (which we heard you can get for JUST $9.99 a month) but that wasn't what we were paying attention to.
Here's what we saw.
For starters, this is the first conference we've attended that used a smoke machine. Take notes, Governor Cuomo. A little theatrics goes a long way.
In all our years of journalism we have never, not even once, witnessed a speaker get booed and then respond with "Don't boo me, bro, I will come out there and tear you apart."
This is exactly what the massive, tattooed Dave Batista did after he threw away his prepared speech as "crap they wanted me to say."
We have never been to a press event that featured so many face-to-face staredowns. City budgets and sidewalk laws are no joke, but at no Town Hall meeting we have been to, not once, not even one time has this happened.
That is Paul "Triple H" Levesque and Daniel Bryan. We wish our Assemblymen were as open about their feelings towards each other as they are.
Oh, and did we mention these were large people? Like, very large. When Bill De Blasio was elected mayor people joked about his height in the media. We would not joke about Paul "Big Show" Wight's size, because no story is worth a folding chair to the face.
The funny thing is, when the WWE's staples talked about our city, the Big Apple, they sounded more genuine than a lot of politicians. There is a reason why despite WrestleMania being held in Louisiana, the WWE train rolled in to Gotham beforehand.
"This is where it happened, 30 right in this very city, 30 years ago, Hulkamania ran wild for the very first time," said none other than Hulk Hogan. "To be back here, for me, to be back home for Wrestlemania 30…this is the cat's meow for me."
Maybe it wouldn't kill today's politicians to come out to theme music and flex ridiculously for a while. It would save us a ton of boredom. Is Chris Christie in a steel cage too much to ask?