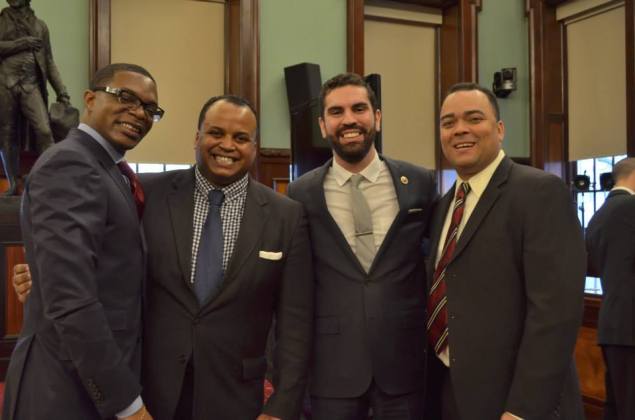 Erik Dilan, a former Brooklyn councilman, will run for a vacant assembly seat that overlaps with his old City Council district, according to two sources familiar with his thinking.
"He's definitely running," one source told the Observer. "He'll be declaring in a few weeks."
Mr. Dilan has already begun fund-raising for the run, the source said. The seat he will run for was held by Rafael Espinal, who now represents Mr. Dilan's old council district. Term limits barred Mr. Dilan from seeking another term last year.
Mr. Dilan previously told the Observer that he was mulling a run for the assembly or some other office, but would not confirm he was ready to return to elected life. Once close to disgraced former Brooklyn Democratic boss Vito Lopez, Mr. Dilan flirted with a run for Brooklyn borough president and ran unsuccessfully for Congress in 2012.
If Mr. Dilan runs for the Assembly, he will be a heavy favorite to win the Bushwick and Cypress Hills-based seat, which contains many of his previous council constituents and is represented by his father, Martin Dilan, in the State Senate.
The younger Dilan is expected to face three relatively unknown opponents: two former City Council candidates, Helal Sheikh and Kimberly Council, along with community board member Cyril Joseph.
Mr. Dilan could not immediately be reached for comment.